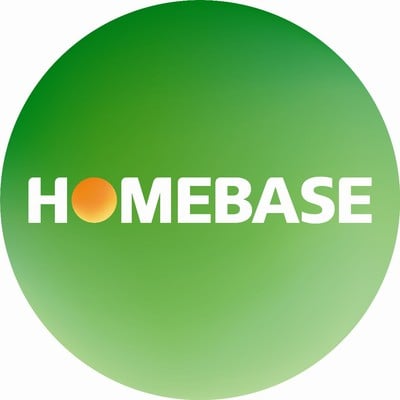 Homebase has been accused by unhappy customers of upping prices just hours before a 15% discount event began.
The DIY chain ran a 15% off "everything" offer online and in-store on Saturday 28 and Sunday 29 September, which applied to standard priced and sale items (see our Cheap Online Shopping guide to get the best deals).
But we've seen reports the giant raised some product prices just before the weekend, meaning customers weren't getting the discount expected.
One disgruntled shopper, Laurence Turton from Essex, said a Bush dishwasher he'd been after jumped in price from £189.99 to £209.99 – a 10% increase.
A screen grab he took the Monday before had it at £189.99, but another screen grab he took on Saturday morning saw it shoot up to the higher price. And now it's up again to £229.98
When you factor in this hike, it meant the 15% discount on offer was actually closer to 6% on Saturday.
Laurence says: "I've been watching the price all week as with the 15% off it would take it down to roughly £161. Up until the day before the 15% off all items promotion it was still £189.
"On Saturday [when the sale started] the price shot up to £209 – no doubt to try and negate the 15% off discount."
Homebase gripes
He's not alone. Other shoppers have reported gripes on Twitter and our forum:
TWEETY wrote on our forum: "I waited up until midnight so that I could get my code in quick and order a wardrobe that was on offer, only to find that it had taken the offer down at midnight when the 15% voucher kicked in."
@ianlawrence1964 tweeted: "Online prices went up today, oh yeah must be the 15% off weekend! So I pay the same price today as yesterday!"
@Danrey84 tweeted: "Why has Homebase put prices up £20 since last night when there is a 15% sale on now?"
Forum user visidigi on the other hand argues that Homebase hasn't done anything wrong, writing: "It's not misleading, as it's not the only offer it has in place. Many different offers are on in-store during the 15% offer.
"It just so happens that the offer you looked at before your voucher became valid has ended. There is no problem doing what it has done."
What Homebase says
We asked Homebase on Monday (and followed up on Tuesday and Wednesday) to confirm how many of its prices it put up ahead of the sale but it has so far failed to provide any comment on this issue.
With regards to the dishwasher price rise Laurence experienced, Homebase says: "We can confirm that due to an online pricing error, the price of one of our dishwashers increased prior to one of our promotions.
"We apologise to our customers for any inconvenience caused, and for those that purchased the dishwasher over the weekend, we will honour the lower price and the additional 15% discount they should have received.
"We are investigating how this pricing error occurred to ensure this doesn't happen again."
The retailer tweeted unhappy customers saying some items were on promotion and due to return to their "normal" price before the discount event.
MoneySavingExpert.com senior deals researcher, Deborah Heston, says: "If the reports are true, then this is incredibly cheeky of Homebase. If it promised 15% off, then this is what it should have delivered.
"If you've had the same problem where you spotted a price hike just before the 15% discount offer went live, do get in touch with us via news@moneysavingexpert.com, the forum link below, or on Twitter."
Additional reporting by Tim Heap.