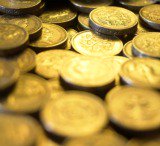 More than 250,000 workers will get a pay rise, following increases to the UK and London living wages which have been announced today.
Employees on the voluntary UK living wage will receive a 20p/hour increase, taking their pay from £7.45 to £7.65/hour (see our Budget Planner guide for help cutting costs).
In the capital, the London living wage gets a 25p/hour increase, from £8.55/hour to £8.80/hour.
The living wages are set independently each year according to the basic cost of living in the UK or in London. Employers choose to pay the rate voluntarily. It's higher than the minimum wage, which applies both inside and outside London and currently stands at £6.31 for over-21s (see the Minimum wage rise takes effect MSE News story).
A total of 432 employers are now signed up to the campaign, up by 78 compared to this time last year. They include Legal & General, KPMG, Barclays, Oxfam, Pearson, the National Portrait Gallery, rail firm First Transpennine Express, as well as many smaller businesses, charities and town halls.
Companies paying the living wage have until 5 May 2014 to introduce the new rates.
Since it was introduced in 2005, the London living wage has increased from £6.70p/hour to today's announcement of £8.80p/hour, an increase of £2.20.
By contrast, the national minimum wage, set by the Government, has only increased by £1.26p/hour for over-21s, from £5.05 to £6.31.