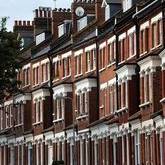 Thousands of divorced women or those whose relationships have broken down are at risk of being turned down for mortgages because many lenders don't take child support payments into account when considering loan applications.
Financial website SavvyWoman.co.uk contacted 13 major mortgage providers, including Lloyds Banking Group, the RBS Group and the Post Office. It found substantial inconsistencies between whether or not firms included child support as a source of income.
Of the 13 lenders, only five accepted child support as income without a court order or official payment plan from the Child Support Agency (CSA) or its successor, the Child Maintenance Service (CMS).
Two lenders wouldn't acknowledge child support payments as an income contribution at all, while one would only consider child support payments on a case-by-case basis.
The remaining six lenders insisted on a court order or official CMS payment order for them to take into account any child support payments when deciding whether to approve a loan.
Furthermore, two of the 13 would only consider taking a percentage of child support into account.
SavvyWoman.co.uk says as a result of this, women may be forced to keep their ex-partner's name on a mortgage, or be denied one altogether if they choose a lender which doesn't consider child support as income.
Last year, child support was paid to parents or guardians of over a million children, while families reached an informal agreement in 150,000 cases rather than going through the CSA or court.
SavvyWoman.co.uk wants mortgage lenders to:
Be clear about their policy on child support, and publish this information so borrowers know the lender's approach before they sign up for a mortgage.
Review how they treat child support if they don't currently count it as income or if they only include a percentage of it.
Reconsider their approach in light of the Government encouraging parents to come to informal arrangements on child support.
The site's editor, Sarah Pennells, says: "When couples apply for a mortgage, they expect to stay together. But if a relationship breaks down and child support is required, a woman or man receiving child support could find they are not able to take over the mortgage.
"Mortgage lenders that ignore child support or restrict how much is taken into account may say it's because these payments aren't guaranteed and they need to check the support is due to be paid for several years, but few jobs come with a guarantee these days.
"Mortgage lenders must make sure mortgages are affordable, but should also understand that the income of divorced women – and men – may include child support."
'Lenders need to relax rules'
MoneySavingExpert.com mortgage expert Lesley Tallis says: "As Government policy is to encourage parents to reach private child support agreements, mortgage lenders need to relax rules regarding the required evidence in such cases.
"A written copy of the agreement and bank statements showing regular payments should be sufficient, similar to checking earned income.
"Lenders should not be excluding those who have not taken up CSA/CMS resources to reach an agreement or, worse, forcing people to go down this route.
"It should also be the case that 100% of child support payments are taken into account. If the ex-partner was in the mortgage, the lender would take 100% of the gross income (before tax) and would accept the risk that the ex could lose their job or get ill."