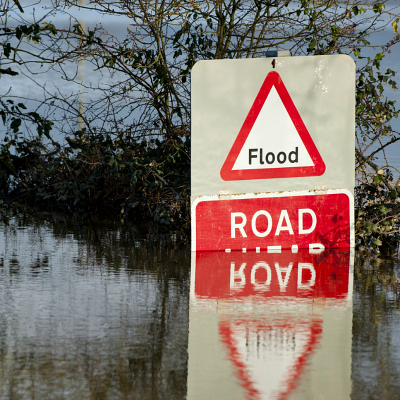 Update: 10 February 2014: As thousands of families along the River Thames are braced for more flooding, and parts of Somerset are still underwater, we've checked our tips below on claiming on your home insurance and the information still stands.

Floods across parts of England have left many counting the cost of damage and needing to claim on their insurance. If you've been affected, here are key tips on what to do next.

Often, when claiming, key documents or proof of possessions will have been washed away or damaged. (See our Home Insurance guide for help on getting a good deal and our UK Storms MSE News story for further information on your rights.)

The British Insurance Brokers' Association and insurer Direct Line offer advice on claiming for flood damage. Here's what they suggest:

What do you need to submit for an insurance claim?

Provide full details of the circumstances surrounding anything that's been lost or damaged, plus any evidence of that. Take photographs of the damage to your home, contents or car, or film the footage. This may help provide proof.

How to claim if vital documents are damaged or destroyed

Seek copies from the relevant provider, such as the DVLA for motoring documents, brokers or insurers for duplicate insurance documents, utility providers and the Passport Office. Check Gov.uk for details on how to replace birth certificates.

What will insurers accept as evidence of ownership if items are really badly damaged, say if personal possessions have washed away?

Any photographs of you with that item when undamaged, or held by friends and relatives, will demonstrate you owned the relevant item. Also receipts, credit card bills or bank account statements that show purchases. Importantly, don't throw away damaged possessions without first discussing it with your claims adviser, as they will need to be assessed.

What if you can't get access to your home? What are insurers likely to do for you in the interim?

Home insurance nearly always includes cover for alternative accommodation.

How long do you have to make an insurance claim?

It can vary, but typically 180 days. It's always best to act as swiftly as possible.

Who can people turn to for help?

A broker should help, as will the insurer and its loss adjuster. You may appoint a loss assessor at your own cost for a larger claim. If there are any disputes, you can complain to the independent Financial Ombudsman Service.

What if I plan to redecorate myself?

Don't rush to redecorate your home as it can take weeks for a flood-damaged property to dry out. And don't lift wet carpets unless absolutely necessary, as they may shrink.

What about protecting my home against a future flood?

Here are some tips for those who live in flood-prone areas:

• Ensure drains and gutters are clear of debris so rainfall can drain away.
• Place valuable and electrical items in high cupboards or on high floors to prevent damage.
• Ensure outdoor furniture and other items which are likely to float away are safely restrained.
• Store important documents in a watertight bag in a dry, accessible place, preferably upstairs.
• Make a list of useful numbers you may need – such as your insurer, local council, emergency services and Floodline: 0345 988 1188.
• Buy air brick covers or flood boards to block doorways.