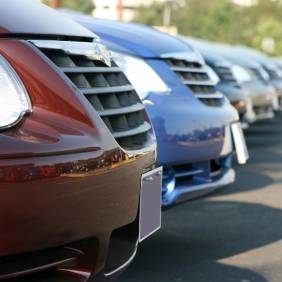 Car insurance rates fell by a record 14.1% over the last year, while home insurance premiums are also still falling, according to the AA.
New figures published by the AA today reveal that 2013 saw the biggest annual drop in motor insurance premiums since 1994, with the price of an annual comprehensive policy falling from an average £621 a year ago to £533 now (see our Cheap Car Insurance guide for help getting the best quote).
Prices for car insurance have been falling since the first half of 2012.
Drivers between 23 and 29 benefitted the most, with premiums falling by 18% over the year, from £833.36 to £683.30. Those aged 30 to 39 saw rates drop 11.6%, from £509.06 to £449.98.
The average cost of cover for 17 to 22-year-olds fell by 10.7% to an average of £1,187.75. Drivers aged 70 or over saw their rate drop 8.9% to £360.38.
Over the last quarter of 2013 the price of an annual comprehensive policy fell from an average of £559.21 to £533.35.
The AA's figures are calculated using an average of the five cheapest quotes for each insurance type, using a nationwide sample of risks.
Falling motor insurance premiums
Despite an increase in the cost of motor-related personal injury claims, the AA says premiums have fallen, thanks in part to new laws aimed at cracking down on bogus claims.
AA Insurance director Simon Douglas says: "The falls are a combination of both the fiercely competitive nature of the market as well as the as-yet unfulfilled anticipation that law changes will weed out costly fraudulent whiplash injury claims."
A new joint insurance industry and DVLA initiative to be introduced later this year, called My Licence, could also shave £15 off the cost of cover, according to the AA.
Currently, insurers are unable to check licence details when they sell policies, so they have to "price in" the risk that drivers either lie about endorsements to get a lower quote, or that they simply make a mistake.
But a system due to be launched by the DVLA in March will allow them to access the information through the Gov.uk website using an individual's licence number, national insurance number and postcode.
Home insurance at 10-year low
Despite the bad weather and floods towards the end of 2013, the AA says the cost of home insurance is now at a 10-year low.
The average premium for combined building and contents cover is now £165, down 8.5% across 2013.
Meanwhile the average cost of buildings cover is now £125, down 8.3% over the year, and for contents, the average premium is now £65, a 6.6% fall over the year.
The AA says it expects home insurance premiums to continue to fall because the market is so competitive.
Cutting car insurance costs
Here are our top tips on lowering the cost of your car insurance.
Step 1: Use price comparison sites. The sites host search a number of insurers' and brokers' to find you the cheapest deal. No site lists every provider, so the key is to combine searches to give yourself the widest range. See our Cheap Car Insurance guide for more detail. Aviva and Direct Line don't appear on comparison sites, so search their sites too.
Step 2: Grab cashback. Once you know the cheapest provider, check whether you can grab any money back via a cashback website.
Step 3: Remember next year. Just because you got a cheap quote this year, doesn't mean you will next year. Diarise a note six weeks before your renewal so you don't end up paying your insurer's expensive renewal price.
If you can't find a decent quote, use a broker. The British Insurance Brokers' Association (Biba) has a list on its website.