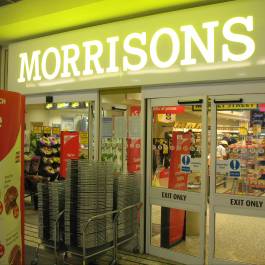 Update: 6 May 2015: The information below is all correct, although Morrisons has since expanded its home delivery service to the northwest, Yorkshire, north London and Bristol. Enter your postcode on the Morrisons website to see if it will deliver to your area.
Morrisons customers can order their shopping online and get it delivered to their homes from today – but the service is only available in parts of the Midlands for now.
It's the last of the big four supermarkets to launch an online home delivery service, after announcing plans to do so last year (to cut the cost of groceries see our Supermarket Shopping Tips guide).
Morrisons' new website went live on 20 December, but deliveries begin today.
It's only available if you live in parts of Warwickshire, Staffordshire, West Midlands, Derbyshire, Leicester and parts of Nottinghamshire. To check if your home is among those, which can be delivered to, enter your postcode on the Morrisons website.
Morrisons says it expects the service will cover half of the country by the beginning of 2015.
Delivery slots will cost £1, £3, or £5 depending on whether your one-hour slot is during peak, off-peak, or standard hours. You can't pick up goods in Morrisons stores.
The supermarket will use Ocado's distribution centre in Warwickshire for deliveries, but its vans will use Morrisons' branding.
Once goods have been delivered, a "doorstep check" policy also allows customers to check products for freshness before accepting the order.