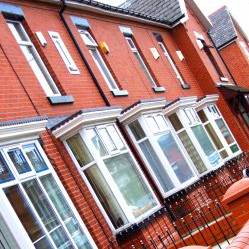 Thousands of social housing tenants have been wrongly hit by the so-called bedroom tax and are due money back, it has emerged.
A loophole in the Government's welfare reforms means what ministers call the spare-room subsidy does not apply to certain renters who have lived in the same home for more than 17 years.
The error affects tenants in social housing on housing benefit whose claim has not changed since before 1996 as they are covered by old regulations, which were mistakenly left unchanged under the Government's reforms.
Housing experts told the Guardian 40,000 claimants could be affected but the Department of Work and Pensions (DWP) has stressed that it believes a maximum of 5,000 tenants are likely to have been caught up.
It could amount to a refund of at least £640 per claimant, according to the Guardian.
The DWP has written to local authorities alerting them to the glitch and insists new regulations will be introduced swiftly to rectify the oversight.
It adds that local authorities have been told to identify and then notify affected customers that they're owed the money. But if you fit the criteria outlined above and think you may be affected, you can contact your local authority to check.
Under the spare-room reform, social tenants deemed to have more bedrooms than they need have had their housing benefit reduced.
Benefit cap
Meanwhile the Government has also announced today that nearly 33,000 households previously claiming more than £26,000 in benefits have had their payments capped since its controversial policy came into force last April.
The cap limits total household income from a range of benefits to £500 a week for couples and lone parents and £350 a week for single adults, and is a key plank of government welfare reforms.