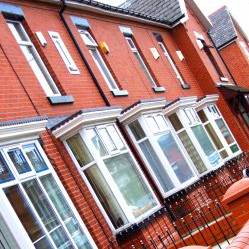 House prices rose by 8.4% over 2013 across the UK, the biggest annual increase in prices since June 2010, Nationwide has reported.
Every region across the UK saw prices increase year-on-year, ranging from a 14.9% annual increase in London to a 1.9% uplift in the north of England.
Among major towns and cities, Manchester saw the largest increase with prices there typically up by 21% over the last year to reach £209,627.
Carlisle, meanwhile, saw the smallest increase, with a 1% annual increase in prices taking the average price of a home there to £136,128.
House prices in Northern Ireland climbed by 7% year-on-year to reach £111,612 on average, while Scotland recorded a 3.7% annual increase in house prices, pushing them to £136,729 typically.
Wales saw prices rise by 6.1% over the same period, taking the average price there to £139,722. In England, prices have increased by 8.6% year-on-year to £205,084.
Mortgage affordability
Robert Gardner, Nationwide's chief economist, says current ultra-low interest rates are helping to keep home loans relatively affordable, with the typical mortgage payment for a first-time buyer equating to around 29% of their take-home pay.
But he adds: "However, the risk is that if demand continues to run ahead of supply in the quarters ahead, affordability may become stretched. House price growth has been outstripping average earnings growth since the start of the year."
Prime Minister David Cameron has dismissed fears that the Government is pumping up a housing bubble as he hailed the success of its flagship Help to Buy scheme.
A new phase of Help to Buy was launched in October to offer state-backed mortgages to creditworthy people struggling to get onto the property ladder or move up it because they only have a small deposit saved up.
More than 6,000 people have put offers in on homes and applied for mortgages using the scheme since it was launched, and nearly 750 homeowners have completed their purchases, according to the Government.