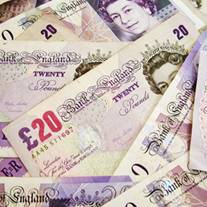 Hundreds of thousands of Aviva life insurance and pensions customers could be refunds after "historical errors" left them out of pocket.
The insurer won't say exactly what happened and who is affected, but it has confirmed it set up a a refund scheme in 2007 (see our Financial Rights guide for how to complain).
To date, £163 million has been paid to about 390,000 people – representing around 2.5% of its UK customer base.
But Aviva has set aside cash to make payments to another 390,000 life insurance and pensions customers.
It says the errors have since been fixed, and "processes and controls have been strengthened to prevent these types of issues reoccurring".
The issue came to light following an investigation by This Is Money.
Am I due a refund?
Aviva won't tell us which specific products its affected customers had, and how far back the problem goes.
But it says it will contact all who have been affected – so you don't need to take any action yourself.
Aviva was formed from a merger of CGU and Norwich Union in 2000, with the latter brand dropped five years ago.
How much money will I get back?
Aviva won't confirm what the average payout is. It just says it's putting customers back into the financial position they would have been in had the errors not been made.
I think I'm affected. What can I do?
As mentioned above, Aviva says it is in the process of contacting affected customers – so you don't need to take any action yourself.
If you're worried you may be affected but haven't yet heard from Aviva, you can contact it via its normal customer service routes.
What does Aviva say?
An Aviva spokesperson says: "We regret that these historical mistakes were made. If any error has been made we will put it right.
"We are working through any outstanding cases systematically and are making good progress. Any customers who may be affected can be confident we will contact them.
"We found the issues, we are fixing them and we are putting them right."