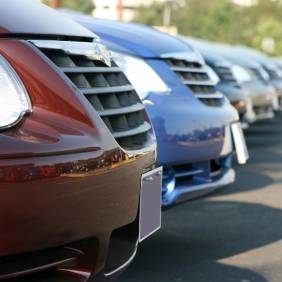 Past and present Direct Line, Churchill or Tesco customers who've cancelled car insurance or breakdown policies could be in line for a refund after a system error was discovered.
If you cancelled a car insurance or breakdown policy mid-term with Direct Line or one of its associated brands, which includes the likes of Churchill and Tesco (see below for the full list), between 2005 and 2011, you could be due a refund of £35 on average (see our Cheap Car Insurance guide to get the best deal).
When you cancel a car insurance policy mid-term, you're entitled to have any premiums you've paid returned, minus a charge for the number of days for which you've had cover and an administration fee.
But the error meant customers were not refunded the correct amount of money.
Direct Line and its associated brands (see the full list below) have 3.8 million customers. It won't comment on how many are affected, but it says only a small number of motor insurance customers cancel mid-term, and of those people a "small amount" are affected.
It says the error, which was discovered in 2011, has since been fixed, and it has been working with the Financial Conduct Authority to ensure affected customers are refunded correctly.
How do I know if I'm affected?
The problem only affects customers who cancelled a motor policy and/or any additional products such as motor legal protection or breakdown cover, mid-term with Direct Line, or any of its associated brands, between 2005 and 2011.
Customers who paid for their policy both monthly and annually could be due a refund.
But if you made a claim on the policy, or a claim was made against you, you won't be due a refund, even if you cancelled it mid-term.
Direct Line has been sending letters to customers hit by the problem, with the final batch due to be posted in the next couple of weeks.
What are Direct Line's associated brands?
If you were a customer of Direct Line, or one of the following brands associated with the insurer between 2005-2011, you could be due a payout:
Churchill
Tesco Personal Finance
Privilege
Brand Partners
Virgin
Pearl
Egg
How much money will I get back?
Affected customers will get a refund of £35 on average, which includes interest calculated at 8% per year on a pro-rata monthly basis.
MoneySavingExpert.com has seen one letter offering a refund of £35.45 from a Tesco Personal Finance car insurance policy cancelled in October 2009.
This figure is made up of a refund of £28.75, together with £6.70 of interest.
How will the money be refunded?
The money will be sent in the post by cheque and should arrive 10 to 20 days after the first letter telling you about the refund.
If you don't receive a cheque, you can call 0845 246 6315, whether you were with Direct Line or another brand.
I think I'm affected, but I haven't received a letter. What can I do?
If you've moved house since you had the motor policy, and think Direct Line may not have your new address, or you believe you're due a refund but haven't received a letter, you'll need to dig out any paperwork which proves you had a policy and cancelled it mid-term. This will also have your policy number on it.
You can then call Direct Line on 0845 246 6315 and it can check if you should have been sent a letter.
What does Direct Line say?
A Direct Line Group spokesperson says: "Due to a system error, a number of customers who cancelled their car insurance policy mid-term received incorrect refunds. We are currently contacting affected customers to advise them of the arrangements for refunding the money owed to them."