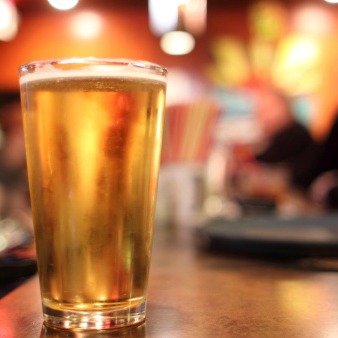 Smokers will be hit by higher prices as the Chancellor announced increases in tobacco duty in today's Budget. Meanwhile, the price of beer will fall by 1p.
The tax on all tobacco products will rise by 2% above the retail prices index (RPI) measure of inflation.
Beer-drinkers will see a 1p cut in the price of a pint, while duty on cider and all spirits is frozen.
Good news for bingo players
Bingo players could see bigger prizes after George Osborne halved the gambling duty on the game.
The Government will reduce the 20% duty on bingo earnings to 10%. Online gambling and betting on horse races are subject to 15% duty, with lottery tickets taxed at 12%.
Last month, the bingo industry promised to invest an extra £30million in new clubs, bigger prize money and more jobs if the duty was reduced.
According to the Bingo Association, clubs are closing at a rate of one a month, and more than 1,000 jobs have been lost since 2012.
A petition signed by 300,000 people backing the cut was presented to 11 Downing Street in February.