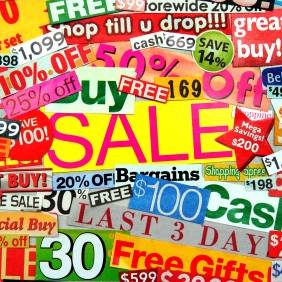 Five furniture and carpet retailers have agreed to change their pricing practices following an investigation into the way discounts are advertised.
The Office of Fair Trading (OFT) found SCS, Carpetright, Dreams, Furniture Village and Homestyle, which trades as Harveys and Bensons for Beds, had misled customers with bogus promotions (see our Cheap Online Shopping guide for tips on cutting costs).
This included advertising normal retail prices as "discounted" to shoppers, such as "was £800, now half price £400".
The OFT did not give specific examples, but it said the higher price was unlikely to be genuine or fair if a product was only available to buy at a higher price in a limited number of stores, the discounted price was used for significantly longer than the higher price or if relatively low volumes of a product were sold at the higher price.
All five firms have now committed to using genuine prices in future, but they did not admit liability for their actions.
In January, two carpet chains, United Carpets and Floors-2-Go, also changed their pricing practices after an OFT investigation.
Furniture brands overhaul pricing practices
OFT director Gaucho Rasmussen says: "Retailers advertise bargains and discounts by referring to a previous or future higher price.
"It's a powerful marketing tool which, when used properly, provides a helpful and easy way to demonstrate to shoppers the value of discounts and savings.
'We are therefore pleased that these retailers have confirmed their commitment to using genuine prices."
Carpetright chairman Lord Harris says: "We are pleased the OFT has publicly welcomed Carpetright's commitment to open and transparent pricing."