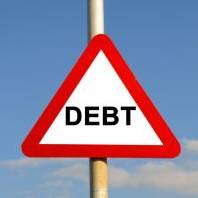 Bailiffs are to be banned from entering homes at night and from using physical force against debtors under new laws coming into effect this weekend.
Further changes will also prevent enforcement agents from entering properties where only children are at home and from taking vital household essentials such as cookers, microwaves, fridges or washing machines (see our Debt Help guide if you're struggling).
Bailiffs, who collect roughly four million debts each year, will also have to be trained and certified to practise under a shake-up of laws designed to bring an end to aggressive behaviour.
The reforms come into effect on Sunday April 6 and are part of a wider package under changes to the Tribunals, Courts & Enforcement Act 2007.
Among the changes, landlords will no longer be able to use bailiffs to seize property for residential rent debts without going to court first, while the debt collectors will have to give courts information on the likely means of entry and amount of force required before a warrant is granted.
Bailiffs will also have to give seven days notice before taking possessions, unless they have specific permission from a court.
'Stamping out bad practice'
Justice Secretary Chris Grayling says: "We are stamping out bad practice and making sure bailiffs play by the rules. Those who don't will be banned.
"Aggressive bailiff activity is unacceptable and it is high time that the cowboys out there are stopped from giving the rest of this important industry a bad name.
"People will still have to face up to their debts – but they will no longer need to fear their home being raided at night, the threat of violence or having their vital household equipment seized."