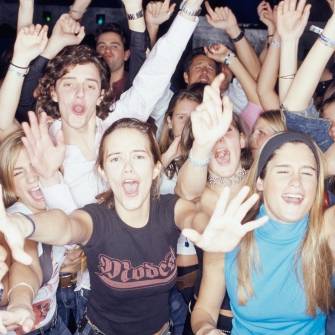 Second-hand ticket sales should be regulated so buyers know who they are purchasing from and to stop "industrial-scale touting", a group of MPs said today.
The All-Party Parliamentary Group (APPG) on Ticket Abuse has published a report urging the Government to pass new measures to force resale websites to reveal information about vendors.
MPs are concerned that touts are illegally using computer programs to harvest huge quantities of tickets before members of the public can get them, and then selling them on ticketing websites.
The report comes on the same day the Advertising Standards Authority (ASA) censured five online second-hand sellers, including major firm Viagogo.
Better protection for consumers
Labour MP Sharon Hodgson, the APPG's co-chair, told BBC Radio 4's Today that new rules are needed to give consumers better protection.
She says the group of MPs want to see:
A legal requirement for resale websites to publish full information about the tickets listed through them, as well as information on the seller.
A further requirement for re-sale websites to declare where the tickets have been given to them by the event organiser, and also to check the provenance of the tickets where someone is trying to sell more than 20.
Guaranteed money back if people fall victim to ticket scams or cancelled tickets by buying them through these websites.
A national police agency to be responsible for tracking down and prosecuting the people perpetrating these ticket crimes.
She added: "If it was just fans selling on tickets to other fans, that would be fine. Originally that is what it was, but now we have what we are calling industrial-scale touting."
Government 'shouldn't intervene'
But Viagogo told the programme the Government shouldn't intervene.
Spokesman Oliver Wheeler said: "We completely support the need for consumers to be protected from fraud and from having bad experiences with ticket resale – that's why we set up Viagogo to stop people getting ripped off when they are buying tickets by giving them a safe platform to do so.
"However, we don't believe the Government should interfere in what is a voluntary transaction between two parties.
"My concern with this is, if you make it more difficult for people to use these safe platforms, as these recommendations are proposing, then you will just drive people back to the black market."
Ad watchdog cracks down on sites
Websites that don't comply with the UK Advertising Code are contacted by the ASA and encouraged to make the necessary changes.
If companies don't respond, or refuse to amend their sites, they are added to what's called the "non-compliant" list.
Five ticketing websites, Viagogo, Unique Events Ltd, Premier Events, London Ticket Centre, and Ticket4Football, have today all been deemed non-compliant by the ASA.
The regulator says Viagogo in particular displays "misleading price information on its website," and "does not include additional fees that apply to each ticket" as sites are now required to do (see the Ticket sellers crackdown MSE News story for more information).
Viagogo has yet to respond to a request for comment from MoneySavingExpert.com.
Additional reporting by Michael Smith.