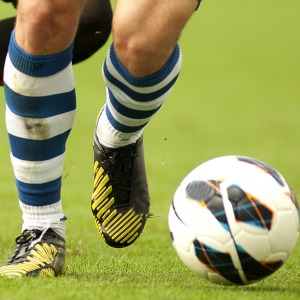 Frustrated football fans who bought a day's Now TV pass to watch Sunday's Premier League title deciders will get a refund from Sky after its internet TV service failed.
Fans paid £9.99 for a day pass to watch Sky Sports' coverage of the final day of the season online.
But when they tried to log in, they were told the service was unavailable.
The hour-long glitch took Sky Sports offline on Now TV from about 3pm, just as eventual champions Manchester City were kicking off against West Ham United.
But MoneySavingExpert has heard from customers who were unable to get coverage until about 4.30pm, meaning they would have missed most of the match.
Now TV is aimed at people who don't subscribe to Sky TV. The glitch also hit Sky Go, an online streaming service available to all Sky customers. Those watching on TV weren't affected.
I bought a Now TV pass. How do I get a refund?
Sky says you won't need to do anything - it'll get in touch with you.
It says: "We'll be contacting all Sports Pass customers automatically to provide a refund or a replacement pass.
"You don't need to do anything to make this happen."
I'm a Sky subscriber who used Sky Go. Do I get a refund?
Sky won't be offering refunds to those who were hoping to watch the matches on Sky Go, as it says the service is available free on top of what they've already paid for their TV service.
If you're a Sky subscriber who has only paid to watch the Premier League, you can cancel for the summer and resubscribe when the new season begins in August. See Only got Sky Sports for the Premier League? Here's how to cancel for the summer for details.
Has this happened before?
It's not the first time Now TV has struggled to cope during a high-profile broadcast.
Last month, viewers expecting the opening episode of Game of Thrones' latest series found themselves with blank screens instead. It offered a free month's subscription to its entertainment package as an apology to customers.
What did Sky viewers think?
MoneySavingExpert.com founder and Manchester City fan Martin Lewis was among those affected.
He tweeted: "If your Sky Go or @NowTV is down pls RT this to show Sky this is unacceptable service. Especially on final day of premier league! FIX IT SKY."
Martin's message was retweeted over 1,500 times.
@samuel__brown complained: "Last day of the season and #skygo won't work. Absolute nightmare."
@xsamx_ss wrote: "Cheers @SkyHelpTeam @skyhd ruin the final day of the season for us all and do nothing about it."
What does Sky say?
Sky has apologised, blaming a technical error with its servers.
"We're sorry that some customers were unable to watch Sky Go or Now TV for around an hour yesterday afternoon and we apologise for any frustration that caused," it says.
"Our technical teams worked to restore the service for everyone as quickly as possible."