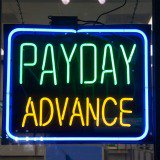 A Private Members' Bill calling for payday loan adverts to only be broadcast after the 9pm watershed has been heard in Parliament.
The bill, which was introduced by Lord Mitchell in the House of Lords yesterday, calls for payday loan ads to be banned between 5.30am and 9pm to protect children and other vulnerable people from being harmed or exploited (see our Payday Loans guide for cheaper alternatives if you're struggling).
MoneySavingExpert.com creator Martin Lewis warned MPs last November that current lax advertising rules could expose a new generation to the dangers of these high-interest loans.
Last year, our poll showed more than one in three people with children under 10 have heard their kids repeat slogans from payday loan ads (see the Payday loan ads MSE News story). 14% said when they had refused to buy their kids something, they'd been nagged to take out a payday loan to cover the costs.
Martin Lewis says: "I'd urge all members who can to support this Private Members' Bill.
"The advertising and marketing of these niche products is deliberately targeted to build a market that wasn't there before, so these companies can position themselves as 'necessary'.

"The inclusion of such adverts on children's TV and with puppets and other characters that appeal to children is an attempt to normalise this type of lending.

"Legislators need to cut this back now, or in a generation's time, the problems caused by these sometimes vicious loans will be hugely destructive, even compared to now."
What happens next?
The High-cost Credit Agreements (Advertising Restrictions) Bill 2014-15 will now pass onto a second reading in the Lords, where peers will be able to debate the proposals. A date for this has yet to be scheduled.
Only a minority of Private Members' Bills become law as less time is allocated to them, so it is less likely they will proceed through all the stages.
But by creating publicity around an issue, they can have an influence on other legislation .