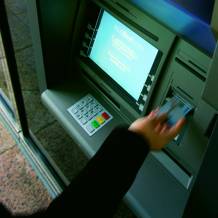 It should soon be easier to compare current accounts and to switch to the best bank for your spending habits after major providers have confirmed they'll provide customer's data in a uniformed format.
Six major current account providers – Barclays, HSBC, Lloyds Banking Group, Nationwide, RBS/NatWest and Santander – have all agreed with the Government they will give customers their individual account data in a simple, standardised format by April 2015.
So instead of spending hours looking over account statements and researching rival products, online current account users will be able to download a year of transactions in a single file, which can then be fed into comparison sites. (See our Best Bank Accounts guide for the top deals.)
For example if you only ever do your supermarket shop at a particular chain, the comparison site will be able to see this and might highlight that an account offered by that supermarket – perhaps offering reward or loyalty points – as the best option for you.
MoneySavingExpert.com has also committed to investigating the possibility of developing a comparison tool when the data becomes available.
To protect users' privacy and to make the scheme safer to use, the downloadable information will also be stripped of any details that directly link it to the individual.
Current account switching
The agreement is part of the Government's MiData project, which is aimed at providing people with better access to their personal data so they can choose the most suitable products and services.
It comes in the wake of the Current Account Switch Service, which launched in September last year. It promises to switch accounts within seven working days and to move over all ingoing and outgoing payments (see the 7-day bank switching era begins MSE News story).
MoneySavingExpert.com's campaigns manager Wendy Alcock says: "This is a really positive project that will help people find the perfect current account for their own circumstances and we're looking forward to being part of making it happen as quickly as possible.
"Whether someone wants an overdraft, to earn cashback, shop overseas or collect rewards from their account, MiData will help us help them figure this out. Switching is going to be easy, quick and more specific at last."
'Potential to make a real difference'
Economic Secretary to the Treasury Andrea Leadsom says: "This initiative has the potential to make a real difference to customers and competition.

"By helping customers get a much better understanding – for the first time – of how they are spending their money, and which is the best product for them.

"And I am delighted to confirm that the format has now been agreed, and the service will be available to customers by the end of the financial year."