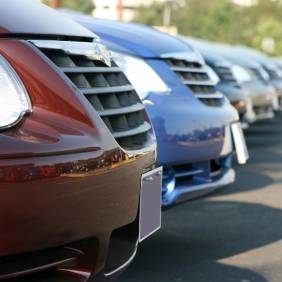 If you're looking to buy a second-hand car, you may be at risk of unwittingly inheriting debts taken out by the previous owner or even having your car repossessed, Citizens Advice has warned.
With a "logbook loan", the car's essentially put up as security against a loan taken out. The borrower doesn't have full ownership of the car until the loan has been paid off.
If you buy a second-hand car with an outstanding logbook loan, you could end up being chased for the debt or have your car seized to cover the costs (see MoneySavingExpert's Debt Problems guide for help if you're struggling).
Citizens Advice says one in five people who have reported problems with logbook loans have ended up having their car repossessed, even though they didn't borrow the money in the first place.
In one case seen by the charity, a man spent £1,100 on a car and a few weeks later he received a letter from a logbook loans company saying he owed £637.
Despite contacting the loan firm to explain the car had be sold to him and providing the loan firm with the seller's address, someone still turned up to take the car away.

Worried he would lose his car and not have a way to get to work, he borrowed money in order to pay the loan off.
Burden of someone else's debt
Citizens Advice estimates 60,000 logbook loans will be taken this year. The average loan is £1,000, but it can be as high as £50,000.

More worryingly, in a survey by Citizens Advice of 874 drivers who had bought a second-hand car, it found that nearly two-thirds (63%) did not check if the car had an outstanding loan attached and two in five people hadn't even heard of a logbook loan.

It's calling for a change in law so that logbook lenders can't repossess someone's car if they are not the original borrower. It's also calling for more protection for borrowers to make sure lenders treat them fairly.
Citizens Advice chief executive Gillian Guy says: "Innocent drivers should not have to bear the burden of someone else's debt. Some motorists have been so desperate to keep the vehicle that they've paid off the previous owner's loan."
How do I know if the car has a loan attached to it?
To check if there's an outstanding loan attached to a car, Citizens Advice says you should do a history check of the car.
It says you can find a company that carries out history checks in the telephone directory or internet. The AA and the RAC both carry out this service. Be aware that firms will charge you for this.
Citizens Advice also warns that you should check your agreement with the company carefully, as it may not be responsible for the accuracy of the information supplied.
The Financial Conduct Authority, which recently took over regulation of the consumer credit market, warned firms offering logbook loans earlier this month that it will remove them from the market if they do not ''dramatically'' improve their standards.
It said companies were guilty of poor behaviour such as not checking borrowers could afford their loans, while some loan applicants were encouraged to manipulate details of their income.
Additional reporting by Paloma Kubiak.