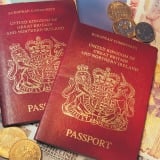 If you've sent off for a new passport, you may not get it back in time for your holiday after a strike by passport office staff this week added to disruption in the service.
The Home Office says it is currently dealing with 360,000 passport applications, a fall from the 775,000 it was processing in June (see the Passport backlog: What are your rights? MSE News story).
But it adds yesterday's 24-hour strike by passport office staff who are members of the Public and Commercial Services Union (PCS), "caused some disruption".
Anyone still awaiting their passport should see our updated refunds and cancellations Q&A below for their rights.
What if I don't get my passport in time?
It's unlikely you have any sort of claim for compensation or a refund, either from the Passport Office or your travel insurance provider.
The Passport Office says the usual three-week turnaround isn't guaranteed, while most insurance policies cover you if you've incurred any costs as a result of your passport being lost or stolen when you're abroad, rather than cancelling your trip because you've not renewed or replaced your passport in time.
However, anyone who has an urgent need to travel (within the next seven days), and their application's been with the Passport Office longer than the standard three-week processing time, can get a free upgrade to the fast-track service.

You'll need to give details such as your flight number and travel company when you contact the Passport Adviceline.
What do travel insurers say?
We asked some of the companies that feature in our Cheap Travel Insurance guide to see what their policies are if your passport doesn't arrive in time:
Aviva says that as these are "extraordinary circumstances", it will look into claims on a case-by-case basis. It originally said in June that it would not cover those who had to cancel their trip because they hadn't received their passport in time.
Holidaysafe says you aren't covered for "your failure to obtain the required passport, visa or ESTA".
Direct Line urges customers to check they have at least six months left on their passports – not getting a passport in time isn't covered.
LV says that as these passport delays are beyond the holidaymaker's control, existing LV customers will be covered if they've waited more than eight weeks for their passport to be processed. It originally said in June that it wouldn't cover passports not arriving in time.
An Association of British Insurers spokesman says: "Insurance policies mainly focus on lost or stolen passports and the costs you incur as a result once you're overseas, not if you have to cancel your holiday because you've not obtained a valid passport.
"It's sensible to check your passport's up-to-date and that it's not expired. You should leave as much time as possible to get your passport in order before your holiday."
Can I get a refund?
If you've used the premium service (usually £128, received within four hours of your application being accepted) or the fast-track service (usually £103, delivered to your address within one week of your application being accepted), you may be able to get a partial refund if your application isn't processed within the specified time.

But the refunds exclude the standard passport fee (£72.50) and you can't claim a refund if the delay is due to:
A mistake or missing information on your form.
The Passport Office needing more time to consider a complicated application.
Circumstances beyond the reasonable control of the Passport Office, although the Passport Office says a strike is not considered to be beyond its reasonable control.
To get a refund you need to send a claim form to the Passport Office's customer service manager.
If I cancel my application once it's being processed, will I lose my money?

The Passport Office says this depends on individual cases and the reasons why you had to cancel. If you submit a complaint or request for compensation, it will be dealt with on a case-by-case basis.
When do I need to renew my passport?
With many travel destinations, you usually need to have at least six months left on your passport. Check the individual country you're travelling to see if it's one of them. When you apply to renew, up to nine months from an existing passport is added to the new document.
How much does it cost to renew or replace my passport?

A standard adult passport costs £72.50 and a child's passport is £46. The service usually takes about three weeks, though it could take longer if there's missing information or if you've filled out the form incorrectly.
You can also use the Post Office's Passport Check and Send service – £81.25 for an adult and £54.75 for a child. It usually takes up to three weeks.
See our Passport Renewal 60-second guide for the cheapest way to get one, and to avoid scam sites which charge extra.
With the reported problems, can I still get a passport?

You should apply for a new, renew or replacement passport as soon as possible to allow as much time as you can to get it in time for your holiday. The Passport Office says its premium service, which issues you a passport within four hours of your application being accepted, is still open.