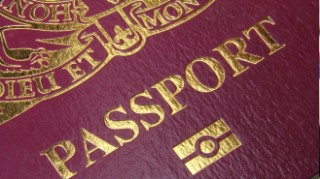 Passport Renewal Tips
Avoid copycat sites
Whether you're getting a passport for the first time, or just renewing an old one, here's the cheapest way to get it and how to avoid sites charging extra.
When do I need to renew my passport? Passports are valid for 10 years but some countries require you to have at least six months left on yours. If you don't, you may be refused entry – we've heard one story of a family's four-year-old girl being refused entry to Turkey because she had less than two months left on her passport.
Countries that require at least six months from your date of entry left on your passport include China, Egypt, Fiji, Indonesia, Israel, Kenya, Pakistan, Thailand, Turkey and the United Arab Emirates.
Many countries also require visas so check before you travel – Gov.uk has a full country-by-country list of entry requirements.
What's the cheapest way to get a passport? The only site you'll ever need to go to is the Gov.uk website. It has options for getting your first passport, renewing an old one or getting one for your child.
You can apply online or by paper at the Post Office (although this is slightly more expensive). If you need to use a premium fast-track service, there's no online option and you'll need to use a paper application form. Here are the costs and how long it normally takes:
Adult (three weeks) – £75.50 online (£85.50 for the jumbo 50-page passport) or £85 by paper (£95 for the 50-pager).


Adult (one week) – £142 (£152 for the jumbo 50-page passport).


Adult (one day) – £177 for the one-day premium service (£187 for the 50-pager).


Child (three weeks) – £49 online (£59 for the jumbo 50-page passport) or £58.50 by paper (£68.50 for the 50-pager).


Child (one week) – £122 (£132 for the jumbo 50-page passport). There's no premium one-day service for child passports.
Renewing seems pretty straightforward. Why do I need a guide telling me how do it? Yes, it is pretty straightforward. But more than 300 people in our shyster sites poll were caught by one of several sites that look like the official Government site for passports, but charge people £20-£100 on top of the official passport fee. Many are just expensive form-filling services, though some also offer a 'checking' service.
If you do need help, the Post Office's Check & Send service ensures you've included the correct documents, that your photos don't breach any of the restrictions and that you've filled in the forms correctly. It'll also send your application by special delivery. It costs £16 on top of the passport fee.
Unfortunate for those who've got caught, but I'm pretty savvy. So I STILL don't need a guide on this. Perhaps you don't. But the main objective of this guide is to remove the confusion for those who do.
We're deliberately optimising this guide so it'll appear high up in search results when people look for "passports", or "passport renewal". This way, we hope people will click on this site, and use the official link in the first answer, rather than clicking on any unofficial sites which charge extra.
A friend was caught out by this. Is there any way they'll see their cash again? It's very difficult getting a refund, but it's not impossible.
The sad thing is that these sites are legal. They're offering a service, some similar to the Post Office's Check & Send, it's just that they're charging up to 10 times more for it.
Saying that, if you do know someone who was caught, it's well worth suggesting they write to the shyster site (speed is of the essence so emailing is probably best), saying that they want to cancel their contract and get a refund. Beware calling their expensive phone lines though – they typically charge £1.50/min. We've written a template letter to help. Please let us know how you get on.
You can also report the incident to the Competition and Markets Authority or Trading Standards by calling the Citizens Advice consumer service on 0345 404 0506.
MoneySaver ShinyDoc managed to get a refund. "I renewed two passports using this service [a shyster site]! But I noticed almost immediately and asked for a full refund, which I received about 24 hours later. The full amount was credited back to the account I supplied."
See our Shyster Sites guide for more information about how to go about getting a refund if you've been misled by passport sites, ESTA sites, EHIC sites and more.
What about Brexit? Will I need a new passport? In 2017, it was announced that the cover of UK passports will be returning to blue after we leave the European Union. But the Government says you'll be able to keep using your current burgundy passport until it's due for renewal - the new blue passports will only be issued when you renew or apply for a new passport.
Do I need to renew my passport early? At the moment, you can travel to EU countries on your passport right up to the point it expires. That will continue to be the case for this year at least, until the end of the transition period.

The Government had warned people they might need to renew their passports early if there was a no-deal Brexit, as in that case you would have needed six months left on your passport on the day you travel to visit many European countries, including France, Germany, Italy, Spain and more. That's no longer something you need to worry about this year though.

From 2021, when visiting most EU countries and Iceland, Liechtenstein, Norway and Switzerland, on the day you travel you'll need your passport to both: have at least 6 months left and be less than 10 years old (even if it has 6 months or more left).

This means some will need to renew their passport earlier than normal. It's worth noting though that it won't apply when visiting every EU country (for example, you won't need to do it when going to Ireland). See our Brexit need-to-knows for more info.
Have your say! Have you been caught by a shyster site? Join the forum discussion to share your experience, especially if you got your money back.
Join the MSE Forum Discussion
Week of the 16 September 2020
For all the latest deals, guides and loopholes, join the 12m MoneySavers who get it now