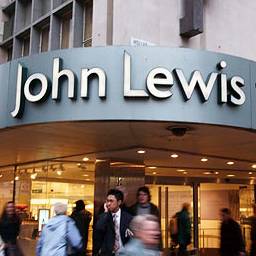 If you're tempted to sign up for a John Lewis loyalty card for the monthly free tea and cake, be aware that the retailer has changed the offer so only some members will get the deal from now onwards. Existing users are also hit by this change.
The free John Lewis loyalty card scheme, which launched on 30 October last year, gives users a number of rewards and offers. For many, the card's biggest boon was that every member received a monthly voucher for a free pot of tea or coffee and a cake, which was worth around £5.
But while John Lewis says existing customers will have received their August vouchers, from now onwards for new customers and from September for existing users, the monthly free tea and cake offer is no longer guaranteed (see our Discount Vouchers page for the latest codes, vouchers and freebies).
From next month the retailer will be reducing the number of hot drink and cake vouchers it sends to members as it "approaches the busy Christmas period".
It adds that rewards "will be tailored for customers based on their shopping frequency, spend, preferences and purchases" and these may differ from month to month.
New rewards will be introduced over the coming year.
'Disappointed customers'
Guy Anker, managing editor at MoneySavingExpert.com, says: "There will be many disappointed loyal John Lewis customers. Our users have told us they feel let down that the offer's been changed.
"People are really feeling the pinch and in the run up to Christmas they are more likely to have popped into the store for a free cuppa and slice of cake."
What does John Lewis say?
A John Lewis spokesperson says: "As we approach our busy Christmas period, we will be reducing the number of hot drink and cake vouchers issued to customers as our cafes and restaurants become extremely busy during this time and we want to make sure our customers experience the high standards of service they expect from us.
"All my John Lewis member rewards are continually reviewed and the rewards our members receive in future do depend on a variety of factors."