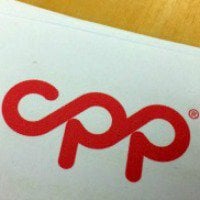 MoneySavingExpert.com is campaigning for the financial regulator to extend the deadline for the CPP redress scheme and issue new reclaim letters to all those that haven't reclaimed their money back.
MoneySavingExpert.com has been urging the over seven million people mis-sold CPP card and identity protection policies since 2005, either directly or via their banks, to claim their money back after a letter was sent out to vote on the scheme in November 2013 (see our CPP Reclaiming guide for more info).
But as of June this year, only 1.7 million – about one in four – had responded. With an overall redress pot of £1.3bn, that means there's potentially £900m still waiting to be claimed. However those mis-sold to only have until the 30 August to claim.
We've been swamped with success stories, but we're concerned that victims of this mis-selling scandal have mistaken the claim form as PPI spam – while the names are similar this is nothing to do with PPI.
So we've written to the Financial Conduct Authority (FCA) requesting an extension to the deadline as:
People have told us they initially mistook the CPP letter as junk mail from a PPI claims management company. There is little brand recognition for CPP because the product was commonly called things like Card Guard, Card Safe and Egg Emergency Cover.
People have struggled to get through to an operator on the CPP phone line with long waiting times.
People don't understand the letter from CPP and don't know the redress scheme is supported by the regulator. MoneySavingExpert.com has offered to help draft a follow-up letter in plain and simple English.
The FCA has refused to confirm how many of the victims have exercised their right to redress. In June the FCA confirmed only 25% had sent them back.
People who've changed address and bank since they had CPP may have had their reclaim letter sent to the wrong address and haven't had sufficient time to realise.
This is particularly a problem with military personnel who may be deployed overseas for six months and routinely move home.
Martin Lewis, founder of MoneySavingExpert.com says: "Seven million people who've had debit or credit cards since 2005 have been sent what are effectively "fill this in to get your money back" letters from CPP. But because people are so used to seeing spam about PPI, the inadvertently similar name means up to five million people may have binned letters.
"This is particularly an issue for vulnerable people that don't have access to the online help to check whether the letters are legit. If the FCA doesn't send new letters and extend the deadline, the banks and CPP will simply get to keep the money and will have gotten away with it."
As it currently stands, CPP and the banks get to keep any unclaimed money they've put aside to give back to victims of this mis-selling scandal.
What does the FCA say?
The regulator told us it's up to the CPP scheme administrator – Ernst and Young – to decide whether or not to extend the 30 August deadline, and even then it would need to be agreed by all participating members.
In a statement the FCA said: "The FCA's primary goal throughout has been to ensure that CPP customers get fair redress via a quick and simple process. While we gave our input into its development to ensure the process was fair, the redress scheme itself was set up by the scheme administrator (Ernst and Young) and is operated by them.
"The 30 August cut-off date was a feature of the scheme that was approved by the High Court and also CPP customers in a vote last year. The FCA supported this cut-off date and made sure it was given prominence in the letters sent to customers. More recently, in July we issued a reminder encouraging people not to delay so they don't miss out.
"It is for the scheme administrator to decide whether there is an extension to the deadline and any change to the scheme will need to be agreed by all participating members. Meanwhile, there is still time for people to claim, so – if they wish to do so – they mustn't delay."
CPP success stories
To help inspire you to claim, here are some of the success stories we've heard:
Angela, tweeted to say: "Threw it away, then heard your advice and retrieved it, received over £200."
Caroline tweeted saying: "Phoned up for replacement CPP forms, I did think it was junk mail when they arrived 1st time."
CPP reclaiming tips
Here are our top tips for reclaiming CPP:
1. If you got or get a letter, just fill it in. If you get a letter, it means you had a policy and were almost certainly mis-sold it, so just fill it in. The bit everyone's finding difficult is section B, so to help, cut and paste our CPP form-filling templates which you can find in our CPP Reclaiming guide.
The sooner you do it, the sooner you'll get your cash as it's a queuing system.
2. Do it quickly. The deadline for sending in your claim forms is 30 August. If you chucked yours away and need a new form you need to move quickly. If yours is already sitting at home not filled in, fill it out and send it now.
3. Lost your letter, or binned it? Many tell us they binned the letters thinking they were junk mail. If you binned yours, or you didn't get a letter (it may have had an old address) but think you've had CPP since 2005, don't worry. Contact the scheme team on 08000 83 43 93 to get replacement forms.
4. What about reclaiming from before 2005? The official redress scheme is only for post-2005 CPP. If you had it before, you can still try to reclaim. It's less certain but we've heard of some wins.
5. CPP isn't the same as PPI. CPP schemes promised to insure you against card or ID fraud, while PPI covers loan, credit card or mortgage repayments if you can't repay due to accident, sickness or unemployment.
You may have been mis-sold both, and could reclaim both (at least £15bn of PPI was mis-sold). See our Reclaim PPI for Free guide.