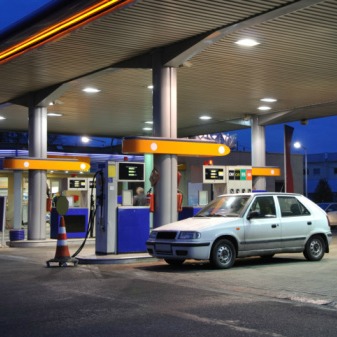 The cost of car insurance could drop but you'll probably have to spend more time looking for the best price after the competition watchdog banned pricing agreements between comparison sites and car insurers.
Under existing rules, clauses in contracts between comparison websites and motor insurers block providers from making their products available at a better price elsewhere. In effect, this means consumers will find the same prices available across all the leading comparison sites. (For help lowering your car insurance costs see our Cheap Car Insurance guide).
But when the ban is implemented, which is expected to be early next year, websites will no longer be able to restrict providers from offering better prices on rival sites. It is hoped this will increase competition, which in turn will lower prices.
Unlike comparison site Compare the Market, which defended the price fixing agreements in November last year, MoneySupermarket (part of the same group as MoneySavingExpert.com) welcomed the ban on these clauses.
Peter Plumb, chief executive of MoneySupermarket, says: "The removal of clauses from some price comparison website contracts, which prevent insurers from offering a cheaper premium through another price comparison website, is good for consumers. Unlike some other comparison websites, MoneySupermarket never uses these clauses."
Meanwhile Alasdair Smith, chairman of the private motor insurance investigation group and CMA deputy panel chairman, says: "There needs to be improvements to the way price comparison websites operate.
"They certainly help motorists look for the best deal, and this in turn has led insurers to compete more intensely, but we want to see an end to clauses which restrict an insurer's ability to price its products differently on different online channels. We expect this to lead to greater competition between price comparison websites."
The former Office of Fair Trading (OFT) referred the private motor insurance market to the Competition and Markets Authority (CMA) for a competition investigation in September 2012.
As part of its investigation the CMA has also called for better information to be provided to motorists on the cost and benefit of protecting no claims bonuses, and has urged the Financial Conduct Authority (FCA) to review how car insurers sell add-ons.
No cap on car hire costs
One of the areas of concern that the CMA hasn't managed to come up with a solution to is the high cost of courtesy cars for drivers following accidents, after finding there was often little incentive to keep this cost down. In many cases, the insurer of the non-fault driver arranges for a replacement car and repair, while the insurer of the at-fault driver foots the bill.
In its provisional report published in June, the CMA found there was a "significant difference" between the cost of providing a replacement vehicle and what the at-fault driver's insurer actually ends up being charged (see the Competition watchdog wants courtesy car charge cap MSE News story).

At the time, the CMA suggested there should be a cap on courtesy car charges, but it has now concluded that it can't implement this without a change in the law and that as "the extent of the problem is not as high as was at first envisaged" – it only caused an increase in the average premium of £3/year – it "does not warrant such a radical measure".
Instead, it is urging insurers to work towards lowering the cost of replacement vehicles and has called on providers and car hire companies to agree on lower costs across the board.