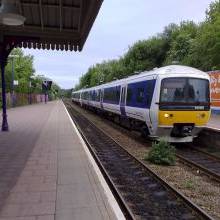 Travellers buying train tickets from RedSpottedHanky should be aware that the website has today introduced a £1 booking fee and a £1 standard delivery charge.
RedSpottedHanky confirmed the fees were introduced at 8.30am today owing to "rising costs", but adds that it won't charge for debit and credit card payments. (See our Cheap Train Tickets guide for ways to save).
It means anyone booking tickets via the site will now be charged £1/transaction fee, no matter how many tickets they buy. Those who opt for standard delivery, which is when train tickets are posted to a UK mainland address will also be charged an additional £1/per transaction. Previously this was free.
You can however get around the standard delivery fee by choosing to have your tickets as e-tickets, mobile tickets, or by collecting them at a nominated station. All of these options continue to be free.
Rail users have expressed their anger at the changes on social media. Many existing customers are frustrated at only being told about the changes yesterday.
How does RedSpottedHanky compare to other train booking sites?
As you can see from the table, RedSpottedHanky no longer leads the by way of zero booking fees – Takethetrain and East Coast are the only sites not to charge any booking fees.
The main UK-wide booking sites
Booking fee
Credit card fee
Debit card fee
Free ticket postage
Advantages
RedSpottedHanky
£1
No
No
No
Tesco points stashers can get 2x vouchers' value on site
Takethetrain.co.uk
No
No
No
No
Rated by train nerds as it highlights cheapest fares
East Coast
No
No
No
No
Sells all train companies' tickets, free postage
The Trainline
£1.50/transaction, £1 mobile app
2% of transaction
No
Yes
Bash in your destination and it'll hunt for cheapest options
Raileasy
£1 on tickets over £10, £2 under £10
4.5%
75p
No
Sometimes highlights hard-to-spot deals
Train operators' own sites
N/A
N/A
N/A
N/A
Check the relevant train firm's own site, as they often give discounts
National Rail
N/A
N/A
N/A
N/A
It doesn't sell tickets, but it lists fares and has great depth of search
'No reason for me to use it anymore'
Many RedSpottedHanky users are unhappy about the new fees. Here's a selection of some of the tweets we've seen:
@Byland1322 wrote: "Disappointed @redspottedhanky has introduced a booking fee for train travel. No reason for me to use it anymore."
@MrMcKenna tweeted: "Shame that @redspottedhanky is introducing booking fees. Always considered it a key USP [unique selling point] that set it apart from competitors."
@naomimilward41 said: "No advance notice of sudden extra charges to customers' booking fees and postal charges – where in ts&cs does this appear?"
What does RedSpottedHanky say?
A RedSpottedHanky spokesperson says: "We are committed to saving our customers more money than other sites. There are no credit card fees and we make it easier for you to select the lowest cost fares.
"Owing to rising costs we are now reluctantly introducing booking fees but our customers can be assured they will still be able to travel for less with Redspottedhanky. On average customers save 51% with Redspottedhanky, excluding fees. No one else can offer that kind of average saving.
"We also have the Redspottedhanky Price Promise. If a customer finds the same journey cheaper on another site then we will refund the difference in loyalty points."