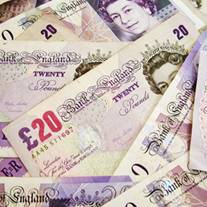 More than one million current accounts have been switched during the first year of the seven-day current account switching regime, with Halifax so far proving the most popular. But this is still a small number of switches compared to the millions of current account holders out there.
The Current Account Switch Service was launched in mid-September 2013 and the Payments Council has today revealed that 1.2 million switches have taken place in the 12 months since the beginning of October last year, a 22% increase on the same period the previous year.
The payment services body adds that more than two thirds of people (69%) in the UK are now aware of the service, which requires banks to change all incoming and outgoing payments to a customer's new account within seven days. (See our Best Bank Accounts guide for our top picks.)
The Payments Council has also today published data on the bank of choice for those switches made using the service between 1 January and 31 March 2014 (this data is always published six months in arrears due to the information being "commercially sensitive").
It shows that Halifax received a net gain of 41,558 customers, followed by Santander with a net gain of 37,316 customers and Nationwide with 11,680. These three banks also received the largest net customer gains between 1 October and 31 December 2013 (see the Early figures show Halifax as big winner MSE News story).
The trend is unsurprising as these providers currently offer some of the best current accounts on the market:
Halifax offers a £100 switch bonus and £5/month in-credit interest (after tax).
Nationwide pays 5% in-credit interest up to £2,500 in year one, and 1% after that , plus it comes with a 12-month 0% overdraft.
Santander pays up to 3% interest on up to £20,000 and up to 3% cashback on bills, although it does have a £2/month fee.
NatWest, on the other hand, lost the most customers with a net loss of 18,258. See the table below for the full findings.
Seven-day switching – winners and losers
Provider

Gain

Loss

Net gain

Halifax

65,636

24,078

41,558

Santander

60,882

23,566

37,316

Nationwide

22,771

11,091

11,680

Bank of Scotland

3,394

3,479

-85

Danske

520

885

-365

Bank of Ireland/ Post Office

273

801

-528

AIB Group (UK)

144

979

-835

Ulster Bank

207

1,742

-1,535

Clydesdale Bank/ Yorkshire Bank

1,264

8,135

-6,871

Co-operative/ Smile

4,463

12,315

-7,852

RBS

2,355

12,326

-9,971

Lloyds Bank/ TSB

60,877

76,079

-15,202

HSBC/ First Direct/ M&S Bank

16,988

32,417

-15,429

Barclays

10,947

27,414

-16,467

NatWest

11,482

29,740

-18,258

The figures show how many people, small businesses and small charities switched to and from providers offering the seven-day switch guarantee between 1 January and 31 March 2014. Data only includes Current Account Switching Service members who were happy to have the figures published.

'If you're not gaining anything from your bank - switch now'
MoneySavingExpert.com senior money writer Helen Saxon says: "It's good news that more people are now switching bank accounts. But more still needs to be done.

"Santander, Halifax and Nationwide are the big winners and it's no coincidence. They have innovated, offering new accounts that pay interest and have a host of other perks. They're also big winners in our bi-annual banking service poll, taking three of the top six spots.

"The message is that if you're not gaining anything from your bank account – switch now."
What is the Current Account Switch Service?
The Current Account Switch Service ensures your incoming and outgoing payments will be moved to your new account by your new bank within seven working days.
Before this, switching took about 18 to 30 working days. It also makes the following guarantees:
For 13 months after you've switched, your new provider will arrange for payments accidentally made to your old account, or taken from your old account, to be automatically redirected to your new account. It will also contact the sender and give it your new account details.
Your new provider will move payments going out, such as direct debits and standing orders, and those coming in, such as your salary, to your new account.
If you have money in your old account, this will be transferred to your new account on your switch date.
If there are any issues in making the switch, your new provider will contact you before your switch date.
If anything goes wrong with the switch, your new bank will refund any interest (paid or lost) and charges made on either your old or new current accounts as a result of this failure. You'll have to ask your new provider for this, though.
The service is free to use and you can choose and agree your switch date.