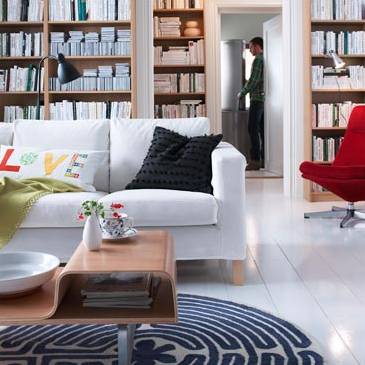 If you're taking out or renewing contents insurance, ensure you don't underestimate the value of your possessions, the Ombudsman has warned today.
The Financial Ombudsman Service says homeowners and renters who've unknowingly "under-insured themselves" as a result of underestimating how much their items are worth could find their policies cancelled or receive a reduced payout. (See our Cheap Home Insurance guide to get the best deals).
It warns that consumers are responsible, when asked, for giving the best estimate they reasonably can of the value of their contents. It adds that valuations can change over time, for example, gold costs more than it used to – and it would be a consumer's responsibility to make sure their gold and jewellery is fully insured.
However, it says the crucial point in cases of under-insurance is whether insurers are asking their customers clear and straightforward questions. It found that sometimes when an insurer asks "How much cover do you need?", it actually wants to know "What's the total value of all the items in your home?"
In other cases, advice given by insurers was found to be misleading and led consumers to underinsure their contents. For example, in some cases insurers refer consumers to online valuation calculators without checking if the calculator is suitable for that particular customer.
The Ombudsman also reports seeing cases where insurers pre-completed parts of the application form and didn't ask the customer to check the accuracy of the information.
£100,000 jewellery only covered for £10,000
In one case the Ombudsman looked into a customer who had cover in place for up to £10,000 worth of high value items. But following a burglary the missing items were valued by the loss adjuster as having a value closer to £100,000.
The insurer said that had it known the true value of the possessions, it would never have provided the cover, so it decided to cancel the policy.
But the Ombudsman ruled that the policy should be reinstated and the claim reconsidered, as it said the questions the insurer initially asked about the value of the contents were ambiguous and if the customer had been asked clearer questions and been warned about the consequences of under-insurance, they would have acted differently.
If you're unhappy with your insurer's practices you should first complain to the firm in question. If you get no response after eight weeks or are unhappy with the response you receive, you can refer your complaint to the Ombudsman.