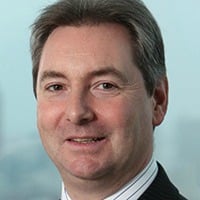 Maurice Cleaves, interim chief executive of the Payments Council, explains that while online and mobile banking has changed how we manage our finances, a perceived lack of knowledge and concerns about security are holding some people back.
Online and mobile banking has revolutionised how many of us now manage our finances. Easy accessibility and convenience give us the ability to stay on top of our banking.
In fact, our latest research shows that only 2% of users who have tried internet banking have then stopped using it, compared to the 70% of people who have tried online banking and continue to use it.
Yet there are still some barriers that are causing people to refrain from trying online banking despite having an interest in giving it a go. Our research discovered that around 8% of people would consider banking online, but haven't yet done so.
Among people who haven't tried online banking, the three most prevalent reasons for not doing so are: concerns about security, which were cited by 36% of the group; a lack of confidence in using online banking – a worry for 14%; and worries about a lack of knowledge/skills, which is holding back 12% of people.
Ultimately, a lot of these concerns boil down to people feeling they don't have enough information. For example, on security concerns, 29% are concerned that they may be scammed or be tricked into giving away their password.
Of course, there are things that all of us can do to stay safe online, and sites like MoneySavingExpert.com can be a great resource for information. We've also put together a new guide setting out the rights and protections we all have when banking online, but also what we can do to prevent problems happening in the first place.
Two in ten have 'no interest' in online banking
Another important finding from our research is that 20% of people who have a bank account and internet access expressed no interest in online banking on their main account.
The most common reason for a lack of interest is a preference for banking face-to-face (30%), while 27% find their current banking method convenient. This reluctance is particularly pronounced among older people – only one in six over-65s who were not using internet banking said they would be interested in doing so.
Many who already use online and mobile banking would probably find it difficult to do their banking any other way, but the research highlights the importance of information on financial services being provided in a way that's useful for all of us.
The convenience of internet banking is something that we believe should be open to all who want it. Checking a balance or sending a quick, secure payment online is something that many of us take for granted and yet millions are potentially missing out because they could do with a bit of extra help or reassurance to get them started.
If that applies to you, or someone else you know, our advice is simple – take a look at our guide or contact your bank or building society for more information on how to get started.