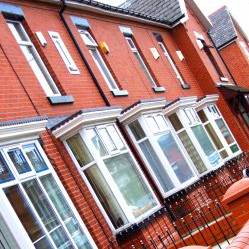 Homebuyers aged over 40 are being denied mortgages because they are "too old", according to a new report.
Research carried out by the Intermediary Mortgage Lenders Association (IMLA) – a trade body representing lenders – found that many lenders have imposed lower maximum age limits because of uncertainty over stricter regulations (see MoneySavingExpert.com's Mortgage section for full help for first-time buyers, people remortgaging and those moving home).
It found that people aged over 40 seeking a standard 25-year mortgage are finding their options restricted because they will be borrowing beyond a normal retirement age of 65.
The new Mortgage Market Review (MMR) rules, which came into force in April, mean lenders have to spend more time considering whether homebuyers can afford the mortgages they are applying for.
The IMLA says the scope for interpretation of the MMR has convinced many banks that lending into retirement now carries extra risk if borrowers go on to find that their retirement income is less than expected.
'Rules need clarifying'
Peter Williams, executive director of the IMLA, has called for the upcoming review of the MMR by the Financial Conduct Authority (FCA) to provide greater clarity on the rules.
He says: "Uncertain pension incomes make it difficult for lenders to assess mortgage affordability in later life, and this may become even harder when the new pension freedoms take effect next year.
"To avoid a situation where regulation brings about the extinction of mortgage terms that stretch into retirement, we need clarity and confirmation about where the boundaries of responsible lending truly lie.
"MMR has been a big step forwards but having put a strong framework in place for the future, attention must now focus on honing the template so the pendulum doesn't swing too far towards conservatism."