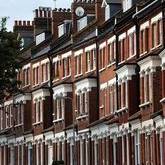 Low interest rates mean fewer homeowners are struggling to keep up with their mortgage repayments, according to Council of Mortgage Lenders figures released today.
Repossession and arrears rates have fallen to their lowest level since the trade association started keeping records in 2008.
Figures published today from the CML show that only 5,000 properties were taken into possession during July, August and September this year, a fall from 5,400 in the previous three-month period and the lowest level in more than six years. (See MoneySavingExpert.com's Remortgage guide to see if you could cut your costs).
The CML figures also highlight that the proportion of mortgages with arrears equivalent to 2.5% or more of the total loan value was down 1.12% from 131,400 to 125,100 mortgages, another record low since the start of the 2008 records.
Out of the 5,000 repossessions, 1,100 were mortgaged on a buy-to-let basis, while the remainder were owner-occupied homes.
It is the second quarter in a row where there has been a fall in repossessions, while numbers have been on a downward trend for the last few years since peaking at 13,200 at the start of 2009.
Today's report comes just a day after the Bank of England's latest economic outlook suggested interest rates would remain at the historic low of 0.5% until well into next year, with inflation expected to drop briefly below 1% over the next six months. Rates have been at 0.5% for more than five years.
CML director general Paul Smee says: "Low interest rates, supported by intelligent communication and forbearance, mean that mortgage arrears and repossessions continue to decline.
"Encouragingly, recent research also suggests that many households are preparing themselves for the prospect of higher interest rates, so we expect any uptick in payment difficulties to be relatively muted if and when rates do begin rising. But a key activity for lenders now is considering how best to support their borrowers in planning ahead for a time when debt servicing costs are higher than they are now."
Stricter mortgage lending rules came into force at the end of April with the Mortgage Market Review (MMR).
These rules mean lenders now have to go into more detail about a mortgage applicant's spending habits and apply "stress tests" to make sure they can still afford their repayments when interest rates rise. See the MSE News story: New mortgage rules: How do they affect you?