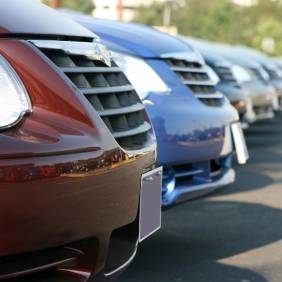 Local councils in England are to share a near-£6 billion fund to repair potholes over the next six years.
Awarded by the Government, the fund will help English local authorities tackle potholes and improve local roads between 2015 and 2021 (see MoneySavingExpert.com's Pothole Claims guide for how to get compensation for pothole damage).
A succession of severe winters and the devastating floods earlier this year have left many councils playing catch-up with road maintenance.
Announcing the funding today, Transport Secretary Patrick McLoughlin says the money will be enough to fix about 18 million potholes.
Of the total package, just over £4.7 billion will be shared between 115 English councils, while councils will be able to bid for a further £575 million that's been earmarked for the repair and maintenance of local highway infrastructure such as junctions, bridges and street lighting.
McLoughlin also announced that £578 million has been set aside for an incentive fund scheme which will start in 2016 to reward councils that demonstrate they are delivering value for money in carrying out cost-effective improvements.
'It's vital we have good quality roads'
McLoughlin says: "Roads play a significant part in everyday life. Poorly-maintained local roads, blighted by potholes, are a menace to all road users, particularly during the festive period as people travel to see family and friends. It is vital we have good quality roads."
But RAC chief engineer David Bizley says that while funding for potholes is welcome, it isn't enough. He explains: "We question whether this really goes far enough.
"Recent estimates by the Asphalt Industry Alliance suggest a one-off investment of £12 billion is needed in England to deal with the backlog in road maintenance, the majority of which is associated with those roads for which local authorities are responsible."