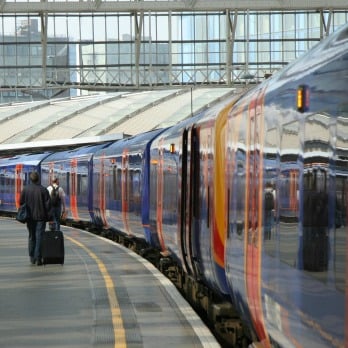 Reforms to give commuters access to the cheapest train fares have been vastly exaggerated, MoneySavingExpert has found.
It was initially thought that self-service ticket machines would offer customers the cheapest fare available – but this isn't entirely true. It simply means they will display a notice that cheaper tickets may be available over the counter.
The Department for Transport confirmed to MoneySavingExpert today that train operators have agreed to a new rail fare code of conduct.
As part of this, self-service ticket machines will have to provide clearer information about finding the cheapest fare from 1 April 2015.
Many interpreted this to mean the machines would have to sell all available tickets, but this is not the case – machines will just be required to have a sign telling commuters that they may be better off buying their tickets over the counter.
At present, staff at counters have access to a complex database of fares, discounts and promotions. But only a fraction of these are available using self-service machines.
An investigation by The Daily Telegraph found that some machines promote expensive fares, bury cheap options and do not apply discounts for groups or families, sometimes leading to a difference in ticket prices of up to £100.
Splitting tickets
The reform doesn't cover splitting tickets and this can often make it possible to halve costs on some routes. (Use our free Tickety Split site to check or our Cheap train tickets guide for tricks to find hidden fares.)
Martin Lewis, founder and editor of MoneySavingExpert.com, says: "I welcome any reform that makes it easier for passengers to find cheap fares – but this announcement has been vastly exaggerated. It's sad that the rail firms used this news to suggest that customers will get the cheapest fare at the self-service machines, this simply isn't the case.
Nobody should be under any false impression that self-service machines will give them the best price. Always buy in advance, get a rail card or check if a split ticket is available. In some cases splitting your ticket can halve your costs on some routes, but neither the self-service machines nor the train comparison websites will tell you about it."
'Passengers should get the best possible deal for every journey'
Rail minister Claire Perry says: "I am absolutely determined that passengers should get the best possible deal for every journey.
"There is no excuse for poor-quality information, restricted ticket choice or confusing screen directions at ticket machines.
"I welcome the fact that the industry has responded to the challenge with some positive actions which will be rolled out by [the end of] March.
"However, one summit is not the end of our discussions. I will be closely monitoring progress and I will not hesitate to hold the industry to account if improvements are not made."