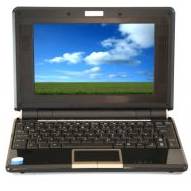 A mum-of-two has turned her part-time hobby of posting videos of animals singing Happy Birthday on YouTube into such a lucrative money-making scheme that she hopes to have paid off all of her debts by the end of March.

MoneySavingExpert.com forum user Sophie Christie, who lives in Yorkshire with her family, works as a food technologist during the day but also runs a website dedicated to birthday ideas in her spare time.

She heard from a friend that YouTube was a great way to promote her website, which offers suggestions for cards, presents and party supplies, and soon found that her videos were getting thousands of views.

Her most successful videos are simple but effective – they're based on an animated character, usually an animal, singing Happy Birthday. Her most popular video, a monkey singing Happy Birthday, has had more than 1.3 million views.

Sophie publishes an average of two videos a week, and posted a total of 102 videos last year. But she says sometimes she can go for months without posting and then will suddenly have a burst of inspiration. "Each video probably takes me around an hour, not including the time thinking up new ideas," she says.

Last year Sophie earned £6,375 from her YouTube videos – much of which she put towards buying a Honda Civic, something she says would have been impossible without the extra income.

She adds that making videos has led to a positive change in her life as it has enabled her to get her finances back on track. "This has all helped pay off my debts. My lightbulb moment was in June 2013, when I owed over £21,000. I have a little more to go and I hope to be debt-free by the end of March this year."

Read our Make Money Online guide for 30 (legit) ways to make money online. You can get paid just to watch videos, write, search on Google, make your own YouTube clips and much more.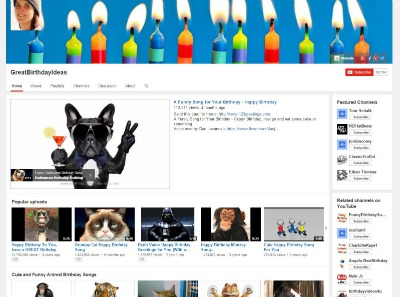 Sophie's YouTube channel.
How do YouTube videos make money?
YouTube's Partner Program allows users to take a cut of cash from adverts that run before or alongside their videos. You must apply to become a partner, but YouTube says that anyone who regularly uploads original clips that get a fair amount of views should be eligible.
Earnings vary dramatically – not everyone is going to be like YouTube video blogging superstar Zoella, who at the age of 24 last week reportedly spent almost £1 million on a five-bedroom detached house in Brighton.
Sophie says her monthly income varies, so she wouldn't consider doing it full-time. She says: "In December, for example, it was £701, but in January it was just £469, so I wouldn't like to rely on it as a source of income."
The amount of money you earn depends on how many views you rack up and how much revenue the ads generate. YouTube, which is owned by Google, is very secretive about the rates it pays to those who vlog (make YouTube video diaries) and upload videos, so it's hard to estimate how much it could pay.
How to make a popular video
Sophie says she's found a niche that appeals to everyone and that it's important to think of a topic that everyone is passionate about. "Everybody has a birthday and everyone sends birthday cards," she says.
She uses Google's keyword tool to search for popular phrases and includes these in the titles of her video – this means that they come up high in Google and YouTube rankings when people are searching for content.
To become popular on YouTube you need to get subscribers to your channel and you can do this by creating quality content that people want to see.
But there is sometimes a small start-up cost involved in making videos. Sophie works with several voice-over artists to come up with ideas and pays them a fee to provide a narrative for her videos. She then uses computer software (which she paid for) to turn a photograph into an animated video.
She also has to be careful about copyright as you cannot use other people's music, content or pictures without seeking permission first and sometimes also making a royalty payment.
Sophie's top four videos:
For inspiration, here are Sophie's four most popular YouTube videos: