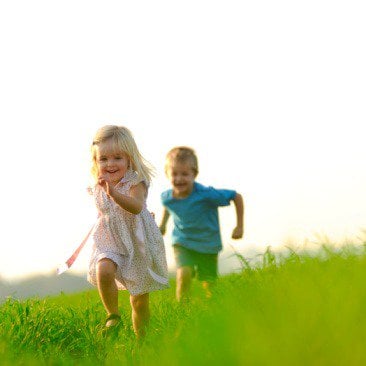 Thousands of single parents have been sent letters that some say are "threatening" telling them their benefit payments will stop unless they prove they're not living with a partner - then when they try to call, they're faced with long waits.
The letters have been sent by a company called Concentrix, which works on behalf of HM Revenue & Customs (HMRC) to carry out checks on tax credit claims.
Dozens of worried single parents who receive tax credits have taken to the MoneySavingExpert.com forum, emailed us and posted on social media to express their concerns about the letters, which ask them to prove they don't live with a partner.
Others have reported receiving letters demanding they prove their working hours in order to continue receiving the benefits. (See our Benefits check-up to calculate what you're entitled to.)
Both types of letter give recipients 30 days to respond with the required information, such as bank statements, utility bills, solicitor and benefit entitlement letters. If people don't respond, the letter says their tax credits will stop.
But many people say that when they've called up to discuss their situation, they're met with long waiting times and when they finally get through, they're told the computer systems are down due to maintenance.
HMRC confirms that Concentrix, which has only worked for HMRC since November 2014, has experienced "minor IT issues".
A spokesperson says: "HMRC is working with Concentrix to ensure that their IT issues are resolved quickly so claimants can get through and discuss their claim. We are keeping their performance under review."
'There are lots of upset and distressed parents complaining about this'
Nicki posted on our forum: "I got a letter from Concentrix saying I may have a partner living with me. It's asking for all sorts of proof that I'm on my own. It says to ring it to discuss it then post it the proof.

"So I called and surprise surprise the system is 'undergoing maintenance' so it can't discuss my individual case. I did speak to the woman about the proof required and she said they had sent out thousands of these letters and were therefore getting thousands of calls from people over them."


Maria emailed in: "I received a letter from a company called Concentrix on behalf of HMRC advising me that it has evidence that I have someone living with me and that I have until 26 February to prove this information is incorrect or my tax credits will be stopped.

"I have lived on my own for six years with my children and have nothing to hide so providing this information is not a problem. I do however find it alarming and concerning that it has evidence of someone living with me or connected to me in some way."


And Lisa emailed: "As a single parent of a disabled child, I have received a very upsetting/threatening letter from Concentrix, worded 'we need to talk to you about whether you are living with a partner. You claim tax credits as a single person, but we have evidence that there may be another adult living with you'.

"I've phoned the number twice and was told the computers were down both times. There are lots of upset and distressed parents complaining about this."
So do I need to respond to the letter?
HMRC has confirmed that the letters are genuine and that you do need to respond to them within the stated timeframe (usually 30 days) to continue receiving your tax credits.
HMRC itself is also sending out letters on the same issue, but while these may look slightly different and contain different wording, it says the tone of its letters is the same as those from Concentrix. You also need to respond to any letter received about tax credits from HMRC.
'We don't intend to worry you unnecessarily'
Louise Boyle of HMRC says: "We carry out thousands of checks on tax credit claims every year to make sure people receive what they're entitled to. Since November 2014 we've been working with Concentrix, a private sector company, on carrying out these checks.
"We know how important tax credits money is to you and that it can be worrying when we carry out these checks. We don't intend to worry you unnecessarily – what we're trying to do is to make sure you don't end up being overpaid tax credits, resulting in a debt which then has to be repaid later.
"Claims are selected for checks using information from HMRC and third parties, such as credit reference agencies, which indicates there may be a risk of the claim being incorrect. Where that's the case, we or Concentrix will ask for further information, be that about claiming as a single person, childcare costs or levels of income.
"Contact us, using the details on the letter, if the information we've sent is incorrect, or send in the additional information we've requested. No action will be taken to change any tax credits award until we have heard back from you, providing it's within the timeframe stated in the letter – usually 30 days.
"We really value your help and co-operation as these checks are carried out, but above all please do not ignore our letters because that then runs the risk of your payments being interrupted.
"We are reviewing the inclusion of potential partners' names in letters as we understand this could be insensitive in some cases – we apologise for any distress this might have caused."