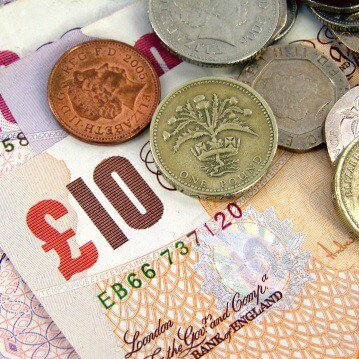 MoneySavingExpert.com is today calling for the Treasury to publish the independent report it commissioned into the Money Advice Service, authored by Christine Farnish – a report it has delayed and hidden since December in a likely attempt to prevent any pre-election backlash.
The report now looks highly unlikely to be published ahead of today's scheduled House of Lords debate into the service.
The independent review was commissioned by the Treasury back in May 2014. It was set up on the back of heavy criticism of the service by MPs on the all-party Treasury Select Committee.
Martin Lewis, founder and editor of MoneySavingExpert.com, first raised concerns while giving evidence there when he told that committee: "If the product wasn't crap I would think it might be a good idea, but its product is abominable and I'd be embarrassed to put most of its tools on my website."

Questions about the Money Advice Service's value for money have also been raised by the National Audit Office (NAO). The independent review looks at the extent to which the MAS has been effective in meeting its statutory objectives on providing money advice for consumers.
In light of the Government's delay in publishing a report which it asked for, MoneySavingExpert.com, alongside the report's author Christine Farnish, is demanding it is published immediately – hailing the delay as a sign that George Osborne is scared of the impact the report will have pre-election.
'Don't hide a report just because it may make you look bad'
Martin Lewis, founder and editor of MoneySavingExpert.com says: "The Treasury has continually delayed publishing this report, and its response, in a cowardly manner – probably to try and prevent the Treasury Select Committee and others, including me, from commenting on the proof of how poorly managed MAS has been and how much public money has been wasted.

"George Osborne may deem it more unpalatable to publish the findings than not to, but this is something people have the right to know about and I find it farcical that the Treasury is attempting to sweep the likely damning findings under the carpet."
'I am puzzled as to why anyone would want to delay an open debate'
Christine Farnish, author of the independent review into the Money Advice Service, says: "The Money Advice Service review undertook extensive consultation with stakeholders and significant analysis of available evidence. It reached a number of important conclusions to improve a service that has come under a lot of criticism.
"The Treasury asked me to conduct this, and the final report was submitted on 23rd December.
"I am puzzled as to why anyone would want to delay an open debate on a body that has proved controversial in the past. I hope that the review will now be published."