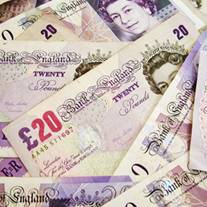 Current account customers of six major banks will be able to download a year's worth of data into a single format from today, which it's hoped will then be used to make comparing bank accounts easier.
In June last year, six major current account providers agreed with the Government that they would give customers their individual account data in a simple, standardised format by April 2015.
This data has today been made available, while GoCompare has also today launched a tool to enable customers to enter this information and use it to find the best bank account for them.
See MoneySavingExpert.com's Best Bank Accounts guide for the top deals, including up to 3% interest and cashback on bills, plus switching freebies of up to £150.
The move is part of the Government's 'midata' initiative, which is designed to enable people to view and access the data held on them by companies.
The idea behind the current account initiative is that instead of spending hours looking over account statements and researching rival products, online current account users can download a year's worth of transactions in a single file (as long as you've had the account long enough), which can then be fed into comparison sites.
For example if you only ever do your supermarket shop at a particular chain, the comparison site would be able to see this and might highlight an account offered by that supermarket – perhaps offering reward or loyalty points – as the best option for you.
The Government said in last year's Autumn Statement that it also envisaged midata to be extended to credit cards, energy and mobile phone companies.

'Not a mainstream tool yet'
But MoneySavingExpert.com founder and editor Martin Lewis doesn't believe it's a mainstream tool yet. He says: "I think midata is a wonderful opportunity but until we get agreement from banks to provide an easy interface to provide the data it is never going to be a mainstream tool for consumers.
"We hope it will fully come together within the next year or so. This announcement is likely a bit of a PR stunt by the Treasury to claim credit for the move before the general election."
Which banks are participating?
The following banks and building societies will make a transaction file available for their current account customers from today:
Barclays
HSBC, includes First Direct and M&S Bank
Lloyds, includes Halifax and Bank of Scotland
Nationwide
RBS, includes NatWest and Ulster Bank
Santander
How will it work?
Once customers have downloaded a year's worth of transactions into a single file – this is likely to be available in the online banking statements section but may vary by bank – they can upload it into a comparison tool.
The midata file won't contain your name, address, sort-code or full account number and the comparison site won't be able to store the encrypted data, so customer details won't be passed on to any third parties.
Currently GoCompare is the only comparison site to launch a tool to compare the data. Its offering examines customer's spending habits as well the types of transactions they're charged for by banks such as foreign usage fees, any overdraft charges, cheque return fees and standing order charges as well benefits such as interest, reward schemes, switching bonus and cashback.
GoCompare says that over 1,500 calculations relating to customer's spending habits will be made by examining 33 different types of transactions.
It says its tool will then trawl the current account market and show consumers a table with the options available to them, which will include a breakdown of the cost or benefit they'll get from switching to each of the available accounts.
It adds that customers can select which type of account they're considering; basic, standard or packaged.
'More control in the hands of customers'
Launching Gocompare.com's midata current account service, city minister Andrea Leadsom MP, says: "In the past it has been far too hard for customers to work out if they are getting a decent deal from their current account.
"But now, for the first time, customers will be able to see if there is a current account available on the market that could be better for them, based on their banking history.
"This innovation will put much more control in the hands of customers and could transform the current account market. It will help customers understand how they are spending their money and whether they can get the best deal.