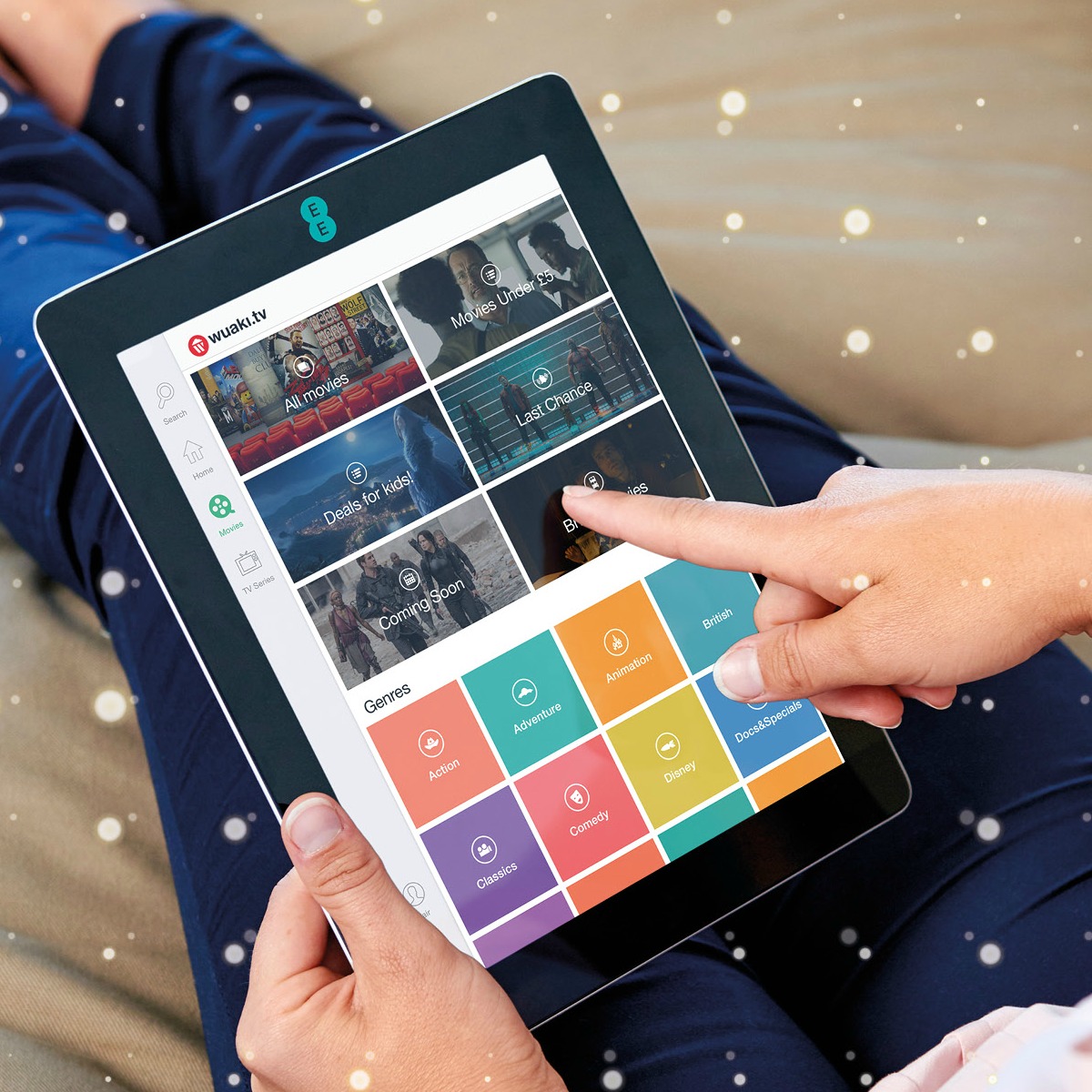 EE customers will be able to stream £1 blockbusters every week from 30 March, in a deal that replaces the provider's popular 2for1 'Orange Wednesday' cinema tickets offer.
The firm controversially axed its decade-long running cinema deal, which enabled EE and Orange (not T-Mobile) mobile and broadband customers to get two cinema tickets for the price of one every Wednesday, on 25 February 2015.
EE, which was founded in 2010 via the merging of Orange and T-Mobile, also dropped its 2for1 offer on both mains and dough balls at most Pizza Express restaurants every Wednesday, from the same date.
But the telecoms provider has today revealed that all new and existing EE, Orange and T-Mobile mobile and broadband customers will soon have access to a blockbuster film rental every week for £1 from streaming service Wuaki.tv.
A second rewards deal from EE is also due to launch in the coming weeks, although the details of this are yet to be announced.
Is EE's new deal any good?
If it's films you're after you can watch the "majority" of new releases on Wuaki under the £1 offer, as well as being able to view its back catalogue of films. HD films are also included in the £1 deal.
The price of streaming films on Wuaki.tv outside the offer varies, but you'll be saving roughly around £1.50-£3 per film.
New releases The Hunger Games: Mockingjay Part 1 and The Imitation Game for example, cost £3.49 to watch in standard definition (SD) and £4.49 to watch in HD, while Titanic, which came out in 1997, costs £2.49 in SD and £3.49 in HD.
However depending on your film consumption other offers out there may be better for you. For example, you can watch films for free on Viewster – although it doesn't boast any Hollywood blockbusters – while you can also use free 30 day trials to get a film fix.
If you watch a lot of films, monthly subscriptions cost from around £5.99/month, although many sites don't include the latest releases. See our Watch Movies & TV Online guide for a full run down of the top deals.
It's also worth noting that under EE's deal you can only view films during the week and you can't watch TV episodes or box sets using the £1 offer.
So how do I get EE's offer?
To get the streaming offer, which launches on Monday 30 March, you need to:
Text 'film' (texts cost 35p) at any time during the week to 141 to receive a promotional code via text. You can then redeem this Monday to Wednesday at the Wuaki.tv online check out. You need to request a new code every week – even if you don't use it.


You'll then have 48 hours from redeeming your code to watch your film rental. So if for example you redeemed your code on Wednesday night, you could still watch the film on Friday night – but not over the weekend.


Films don't have to be watched all at once, you can pause them and continue watching later, as long as you're still within the 48-hour window.


You can stream (watch online) on all compatible PCs, laptops, tablets, smart phones, gaming consoles and smart TVs. However in order to stream you need to be connected to the internet or to wifi. So beware running up data charges when streaming on a smart phone.


The offer is limited to one £1 film per customer, per week. However you can choose to separately pay more to watch films or TV programmes via Wuaki.
Why has EE replaced 'Orange Wednesdays'?
EE says it's ditched 'Orange Wednesdays' because fewer people are going to the cinema and more people are viewing films online. Pippa Dunn, chief marketing officer at EE, says: "More people than ever before are downloading and streaming movies so they can watch at home or on the go.
"With one in three UK adults enjoying digital entertainment every week – and this number is only going to grow – our viewing habits are clearly evolving. This reaffirms our commitment to put customers first as we deliver a series of new offers in 2015."