Redirection period for payments to old bank accounts to be extended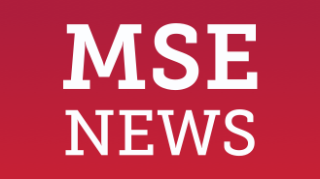 Stray payments sent to your old bank account could be redirected to your new account decades after you've switched, under new plans put forward by the Bacs payment scheme.
Banking customers who use the Current Account Switch Service (CASS) to move bank accounts currently rely on a maximum 36-month redirection period for the automatic transferal of payments. This means any payment sent to your old closed account within the three-year period will automatically be sent to your new account.
Under the new rules, which are expected to come into force from July, customers could see this period extended – potentially indefinitely.
How will the new switching rules work?
The new rules will see all customers entitled to a MINIMUM redirection period of three years. However, the rules will also stipulate that there should be a minimum of 13 months between the last stray payment and the date the redirection period ends
As a result, customers who continue to have payments made to their old accounts will find their redirection period is extended until 13 months after the payment is diverted to the new account.
What if my redirection period ends before the new rules come in?
Bacs has confirmed that all customers whose redirection periods are due to finish before July (when the new rules are introduced) will have their periods extended so they can benefit from the additional protections offered by the new rules.
Other banking changes to be rolled out
An extended redirection period for current account switchers was one of the recommendations put forward by the Competition and Markets Authority in its retail banking market investigation last August.
Bacs now says it will enact the recommendation within the next 12 months, alongside others made in the report:
Improving awareness of current account switching. A TV advert campaign is already underway to promote switching to the public, with more promotional activities planned for later this year.
Improving information for overdraft users. It's expected that potential switchers will be told whether their new provider will give them an overdraft before they initiate the switch. Bacs is working with current account providers on this and says progress has been mad.
Additional reporting by Lucinda Borrell.
Get Our Free Money Tips Email!
For all the latest deals, guides and loopholes - join the 12m who get it. Don't miss out
Join the MSE Forum Discussion
Have your say
This is an open discussion; anyone can post. Comments may be edited and are only published during the working day. Please report any spam or illegal, offensive, racist or libellous posts (incl username) to fbteam@moneysavingexpert.com.