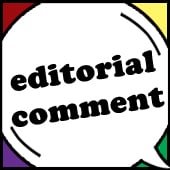 Many are skint after Xmas so use Jan to sort their finances. If you've not started, the clock's ticking. You may have seen these tips before but we make no apologies for repeating them as they're the key savers. So stop putting it off, pause the TV, delay your trip to the pub/salon/shops and read on...
1. An easy big win for millions of you, if married or in a civil partnership. The marriage tax allowance is worth up to £432, takes 5 mins to sort, yet a huge 2.7m eligible couples haven't claimed. Our Marriage Tax Allowance guide explains all. Nancy said: "Easy procedure - we'll be £220 better off this year + got £212 from last year back. Thanks."
2. STOP paying interest on your credit card, LOOK & LISTEN (to us) and shift debt to 0% - and even get paid to do it. A balance transfer card pays off existing credit & store cards, so you owe it instead, but at 0% interest. Repayments clear the debt rather than interest, so you're debt-free quicker.

Here's a selection of the top cards, some with cashback. Go for the lowest fee within the max 0% period you need to pay it off. If unsure, play safe and go long.

MBNA (eligibility calc incl pre-approval / apply*) - Longest-ever + £20 cashback, paid if you transfer £1k+ in 60 daysUp to 43mths 0% (20.9%) 3.29%
Sainsbury's (eligibility calc / apply*) - Get 3,000 Nectar pts (worth £15) if you transfer £1k+ within 40 days 42mths 0% (18.9%)>2.35% (min £3) >
Barclaycard (eligibility calc incl pre-approval / apply*) - Get £20 cashback if you transfer £500+ in 60 days Up to 38mths 0% (18.9%) 1.45%
Barclaycard (eligibility calc incl pre-approval / apply*) - Get £20 cashback if you transfer £500+ in 60 daysUp to 32mths 0% (18.9%) 0.63%
Halifax (eligibility calc / apply*) - Longest NO-FEE
Up to 26mths 0% (18.9%) None (1) % of debt shifted. Full info: Best Balance Transfers (APR Examples).

Balance Transfer Golden Rules

- Our eligibility calc shows which top cards you've best odds of getting.
- Some cards are 'up-to', so you may get a shorter 0% deal, even if accepted.
- Repay by the end of the 0% period or you pay the rep APR.
- Never miss the min payment or you could lose the 0%.
- Avoid spending or cash withdrawals, which are unlikely to be at 0%.
3. If you pay £300+/yr for phone & broadband, give yourself a slap on the wrist. BT, Sky, TalkTalk, Virgin etc plunder existing customers' wallets, charging £275-£540/yr outside promos. Yet hot, short-lived deals can slash bills. The following 1yr unlimited b'band options are our top picks...

- Standard speed & line: Plusnet, '£13/mth'.
- Faster fibre & line: Virgin (50Mb), £24/mth-ish.
- A rare fibre-ONLY (no landline) deal : Virgin (50Mb), £23/mth-ish.

Full info & options in Cheap Broadband. Also see haggling in pt 10.
4. Don't let the taxman take too large a bite out of your pay packet.
A huge 3.5m overpaid in the 2014/15 tax year, many due to an incorrect tax code (the info that tells your employer how much to deduct from your pay packet). Our free Tax Code Checker works out if you could get a refund. Chris told us: "I got the MSE email, checked my tax code, rang HMRC and it told me I'd get between £5,000 and £7,000 back. Incredible."
5. S*x up your savings by showing them more interest. Rates are, on the whole, dire historically, yet we've dug out the gems for you that still pay juicy loss-leading interest of up to 5% - mainly via current accounts. Full info and eligibility criteria in Top Savings Accounts.
6. Save £100s on your energy bill before the tea's brewed. Depressingly, 66% of you are still on a standard energy tariff. These cost an average £1,065/yr on typical use. Yet the cheapest deals are sub-£900/yr for the same usage. We've timed it (yes, we really did, see our Facebook page), and it can take less than 5 mins to switch to a better deal via our Cheap Energy Club. Sophie told us: "I switched using your energy club and my direct debit dropped from £140/mth to £99/mth [saving about £500/yr]. How good is that?"

Oh, and if you've switched in the last six years... call your OLD firm, you may be owed £100s. See Reclaim Old Energy Bill Credit.
7. Look at the ceiling and ask yourself, 'Am I paying too much for the roof over my head?'
If your mortgage is due to renew in 2017, there's never been a better time to search for a new one. But act fast or you could miss out - because many think the record-low mortgage rates are coming to an end. We've full help in our updated free 66-page MSE Remortgaging 2017 booklet. Plus if you're looking to make your first move onto the property ladder, our free 56-page MSE First-Time Buyers' 2017 booklet explains the basics.
8. Stop, yes we mean STOP, paying for things you don't want or use.
Millions wrongly let cash drip away via direct debits from their bank accounts for things they don't really want, such as unused gym membership. So do a direct debit check-up, like Becky, who said: "I moved two years ago, but still paid my old gym £330/yr. Cancelling this and two other direct debits meant a £500+ saving."
9. Drive down your car insurance cost - even if not at renewal.
The AA says prices are 12% higher than a year ago, and are expected to keep rising. So check now if you're overpaying via our full car insurance cost-cutting system. It explains how to save - even if not at renewal - and shows hot deals including £60 Amazon & Debenhams vouchers.
10. Don't be so bloomin' British. If you meekly renew, the AA, BT, Sky, Virgin etc will take advantage.
So many of you hate asking for a price reduction, yet haggling's often your best weapon. Companies want you to stay but will only offer incentives if you ask. Success rates for those who try are huge: 87% at AA, 87% Sky, 79% Virgin, 78% BT. As Carole emailed: "Threatened to leave Sky, as MSE suggested, and it matched my promo - result. Saved almost £30/mth [£350+/yr] - you guys rock." For full help see our Haggle with Sky, AA & more guide.
This article first appeared in the weekly email on 25 January 2017.