A bride-to-be won a £10,000 wedding in central London after entering a competition listed on MoneySavingExpert.com's 'comping' forum board.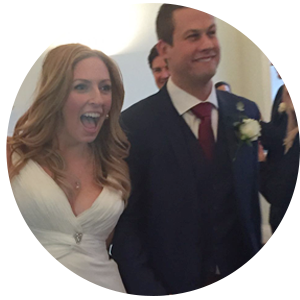 The now-married Laura Davies Cooke, 33, tied the knot with partner Nick having won a £10,000 bar and food tab, and venue hire, by answering why the happy couple deserved the wedding win at Smiths of Smithfield in London.
She sent a "huge virtual thanks" to the original poster of the competition on the MSE Forum – and said she and her new husband would still be engaged were it not for the competition win.
As Laura's success proves, "comping" (entering competitions) can be an extremely lucrative hobby. And while success is never guaranteed, we've had a series of notable successes in the MSE Forum lately, with a whopping 11 holidays won in May alone.
Many dedicated forumites share the latest competitions and offer tips on the Competitions Time board in the hope they'll help someone win dream prizes. See our 40+ Comping Tips guide for hints and tricks.
'I had a feeling I'd win'
Laura's originally from Sydney in Australia, and that's where she met Nick, a Brit who was working over there. A few years later they moved back to the UK and planned to get married – but didn't expect to be able to afford it until 2018 at the earliest.
Laura said: "Because of me being Australian and Nick being from Sheffield, we weren't quite sure where to get married. We had looked at [Greek island] Santorini but to be honest we couldn't afford it, and we didn't have the money to be able to afford something. I said to Nick – 'I've had success winning competitions at home, so why don't I enter some?'"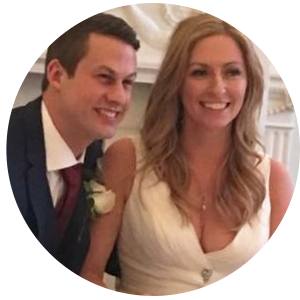 Laura spotted the competition from the You & Your Wedding website posted on the MSE comping forum.
She said: "When I saw the competition I thought it was perfect for me... I had a feeling I'd win or be shortlisted – I even put the announcement date in my phone as an alert."
The competition required Laura to simply write why she and Nick should scoop the prize – so she told their story.
"When we first moved to London we had no friends here, so it was pretty lonely," Laura said. "When we moved to Farringdon [in London], at the end of our street was Smiths of Smithfield and we used to go there for breakfast, and read the papers, and got to know the venue really well – we were there almost every weekend.
"I said it would be amazing to have family and friends from all around the country and have our wedding where our story began."
The happy couple got married on 11 February this year, five years to the day that they met. They invited 80 guests to their wedding, and chose to top up the win with some of their own money. They had full use of the top floor of the venue, with views of St Paul's Cathedral and The Shard.
Laura has a history of winning decent prizes, including an all-expenses-paid weekend for an Australia vs England rugby game, a Dyson, a laptop and two iPads. But she doesn't like to simply leave it to luck, and instead prefers to be selective in the competitions she enters.
She said: "For me personally, I've never won anything where you randomly enter details – it has always been through some element of creativity. I don't enter hundreds, usually one per month, and I really go for that one I have a chance at instead of spending time entering lots. I concentrate on giving a good answer."
Laura went back onto the forum last month to try to find and thank the person who'd originally posted the competition. She added: "It was an incredible prize. We'd still just be engaged if it wasn't for this forum."
Forumites win 11 holidays in one month
Laura isn't the only one of our forumites to win big recently. In fact, we've totted up that 11 forumites won holidays in May.
The wins included a trip to Australia, three nights in New York and first-class flights to Hollywood for a three-night stay.
In the past we've seen lots more successes, such as Holly Smith who won £50k of prizes over five years and forumite Pieboyjr who won a £40k prize bundle – the biggest single comping win we've seen.
How to try your hand at comping
Our 40+ Comping Tips guide has a ton of hints and tricks to help you try your hand at comping and – with a little luck – perhaps become as successful as some of our winners. Here are a few top tips:
Find 100s of competitions in one place. Our MSE comping forum board is regularly updated and compers have a real team spirit.
NEVER use your personal email address for comping. Creating a new email address just for comping will help stop your inbox clogging with spam.
Use an automated form-filler. These allow you to enter competitions at speed. See how to turbo-charge your form-filling.