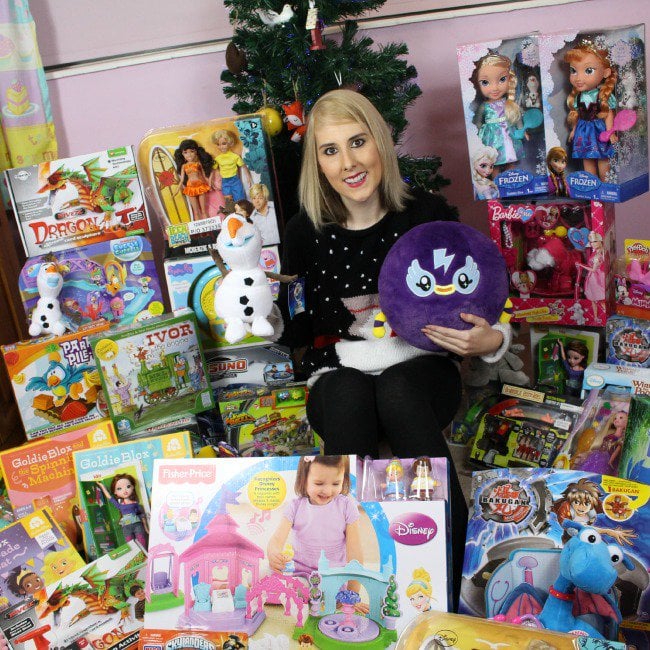 A mum-of-two says she's won a staggering £50,000 worth of prizes in five years using MoneySavingExpert's 'comping' forum board, and that entering competitions has changed her life.
Entering competitions, or "comping" as it's known, can be an extremely lucrative hobby. Hundreds of dedicated MoneySavingExpert.com forum users share the latest competitions and offer tips in the hope they'll help someone win dream prizes (see our 40 Comping Tips guide for hints and tricks).
Holly Smith, a full-time mum from Great Yarmouth in Norfolk, first got into comping when she was recovering from bone marrow surgery in 2009. She soon discovered the MoneySavingExpert Competitions Time forum board, and she now enters around 600 competitions a day.
The 29-year-old, who still suffers from on-going ill health, says entering competitions helps her to divert her attention elsewhere. She says: "Sometimes my pain relief will take a while to kick in, so I just open up my laptop and start entering competitions to help distract myself from the pain."
Some of her biggest wins include:
£6,000 worth of prizes used towards her wedding, including a cruise to Gran Canaria worth £2,500 as a honeymoon.
A £2,500 cash prize from a Doritos competition.
VIP theatre trips to London.
A family trip to Alton Towers, including £300 spending money.
A TV for every room in her house (she has six!).
A trip to see AC/DC in Germany, which her husband gladly took off her hands.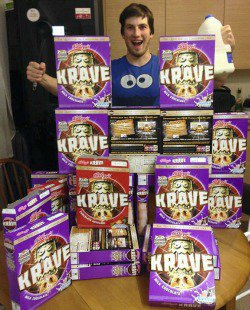 Holly's husband Callum with a year's supply of Krave cereal she won
Holly says entering competitions has changed her life. "It gives me a fantastic lifestyle and I've been able to do things that I would never have been able to otherwise."
She adds that even her postman is always asking her, "What have you won now?".
But it's not all for personal gain, Holly dedicates some of her time to entering competitions for charity. Last Christmas for example, she donated £1,000 worth of children's toys and clothes she'd won from entering competitions on the forum, to charity, The Salvation Army.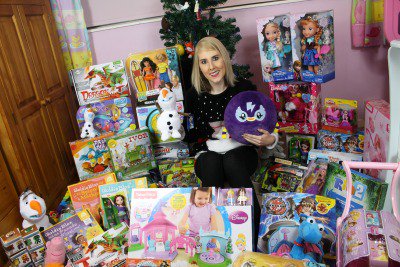 Holly with the £1k worth of toys she won and donated to The Salvation Army.
How does she do it?
Over the years Holly has been featured in national newspapers and even on TV to share her comping secrets.
Comping success isn't guaranteed, but with the right mix of careful competition selection and a little bit of luck, you could end up thousands of pounds better off (see the £10k comping prize turns SkintDad into winning dad and the Comping success sees mum-of-two win £17,000 wedding package MSE News stories for inspiration.)
So whether you're thinking about taking it up seriously, or just casually, we asked Holly to share her top five must-do tips with us:
Be creative. Enter competitions that require an effort, such as writing a slogan or taking a photo. In 2013 I won an all-expenses paid for trip to Alton Towers for my whole family including transport and £300 spending money. The competition question asked you to submit a photo showing why you should win – there was only 50 entries. I recommend keeping a folder full of funny photos, so you can locate them quickly.



This picture of Holly's daughter Bella-Marie won her seven prizes.

If you have the time, enter as many competitions as you can. If you don't want the prize you win you can save it for Christmas and use it as a gift. In the last five years I haven't spent a penny on Christmas gifts as I win them all. Anything that's left over I sell on eBay to make extra income.


NEVER use your personal e-mail address for comping. Create a new e-mail address just for comping, otherwise spam will fill up your inbox.


Use an automated form filler. I use Roboform, which fills in your personal details, such as your address, email address and phone number in seconds. It saves so much time and it means I have more time to spend on entering competitions.


Mix it up. Don't just enter online comps, there's also a thread on the MSE Forum for text and postal entries and these tend to get fewer entrants. Of course, there's a cost for stamps, postcards and sending texts – but I've never been out of pocket when adding up my wins.
While one of Holly's tips is to enter text and postal competitions, remember to always use the free entry route if there is one. We also don't allow pay-to-enter competitions that cost more than £2.10 to be posted on the forum.
For more top tips, see our 40 Comping Tips guide.