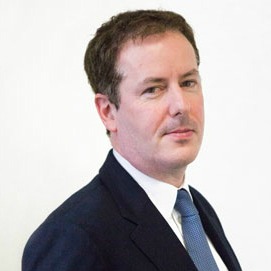 Dermot Nolan, chief executive of energy regulator Ofgem, outlines the regulator's plans for the future of the energy market – and how it will ensure vulnerable consumers aren't left behind by the changes. Views do not necessarily reflect those of MoneySavingExpert.com.
On Monday Ofgem outlined its plans for the retail energy market. We are taking action to make it less of a hassle for people, particularly those on poor value standard variable tariffs, to switch to get a better deal.
As we move towards a smarter, more competitive market, we are committed to ensuring that the more disadvantaged in society are not left behind. That's why we also announced new plans to protect vulnerable consumers, including the option of introducing a safeguard tariff to save them money.
Ofgem's principal objective is to protect the interests of existing and future consumers. In some ways the future has already begun. With the roll-out of smart meters, we have already begun the journey from a dumb to a smart, data-rich energy system.
We are already starting to see more tariffs, products and services on offer. But this is only the beginning – there will be far bigger choice for consumers and new ways to engage in the market in future.
The smart meter transformation
Smart meters will act as the gateway for household appliances and services to change how and when people use – and sell – power. Time-of-use tariffs allow households to save money by using more energy during off-peak times. Smart appliances and battery storage will allow households to manage their demand more flexibly.
Homes which have solar panels on the roof, storage batteries in the garage and electric cars in the drive will be able to store energy or sell surplus back to the grid when it is needed. Some of these homes may even choose to go off-grid altogether.
Smart meters should also transform how suppliers interact with their customers. They will give suppliers, for the first time, accurate, real-time data about how much energy their customers use throughout the day.
Processing this so-called big data will allow suppliers to target attractive tariffs, products and services at the owners of smart gadgets.
Energy is an essential service, not an optional extra
The potential for information-based services to change people's behaviour is huge, as the popularity of Fitbit personal fitness bands has shown recently. But the impact of innovations like smart meters and time-of-use tariffs on long-established habits of energy consumption has yet to be fully tested. Energy is an essential service, not an optional extra or a fad. Some people may not be prepared to compromise on when they want heat or light.
Earlier this year, Western Power Distribution, the distribution network company, published the findings of a trial of its 'sunshine tariff' time-of-use tariff among a group of households in the South West, incentivising them to use electricity during daylight hours with a lower rate.
The trial showed that the households which had automated devices such as a timer on their hot water immersion system shifted more of their energy consumption than the group which had to remember to turn off lights and devices manually. Such early trials tell us that automated devices are likely to play a bigger role than changes in behaviour on their own.
As we make this transition to a smarter, more competitive energy system, there will be winners, and potentially losers.
Today, the differential in the energy prices people pay is fairly binary – between poor value standard variable tariffs and cheaper fixed deals. In future, it won't just be switching which determines how much people pay. The most engaged customers who install the latest gadgets and technologies, as well as switch, will be able to save even more money.
Protections for vulnerable consumers
We want to make it as easy as possible for people to engage in the market and benefit from these new technologies. But not everyone will be able to afford to install a storage battery or solar panels.
Many households, particularly the vulnerable or the elderly, may not be able to shift their consumption patterns to benefit from cheaper off-peak rates. We will be holding a summit with consumer groups this month to explore what protections to put in place for vulnerable customers, including the option of a safeguard tariff.
In the past, technology has constrained consumers from interacting in the energy market. In the future, the possibilities from new technologies and innovation will be vast. The extent to which consumers are able or willing to take advantage will be key.
It would be a missed opportunity if most smart meters are left untouched, gathering dust under the stairs. If consumers instead embrace smart meters and other new technologies, it could save billions of pounds on energy bills.
We are working with the industry, consumer groups and the Government to bring as many future consumers as possible with us on this journey to a smarter, more competitive energy market, whilst making sure adequate protection is in place for the vulnerable.
Have your say