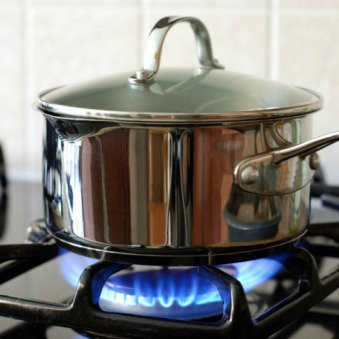 MoneySavers have revealed their oldest still-working household appliances after a story about an elderly couple getting rid of several appliances they bought over 50 years ago went viral.
Over the weekend, a BBC news story about Sydney Saunders, 83, and wife Rachel, 81, finally getting rid of a cooker, washing machine and other appliances they bought after their wedding in 1956 was met with delight on social media.
And since we tweeted about the couple, who live in Exeter, Devon, we've been sent scores of tweets and Facebook posts from MoneySavers telling us about their oldest household items.
What's the oldest household appliance you own? Tweet us @MoneySavingExp or let us know in the comments below.
'Our sandwich toaster is at least 32 years old'
The longest lived appliances you've told us about include a 32-year-old sandwich toaster, a kettle from the 1960s with no auto-off switch, an Italian hairdryer from the 1970s which is still used every day and a 50-year-old egg poacher. There was also an electric whisker which was given to one MoneySaver as a wedding gift in 1992 after his mum got it on HER wedding day in 1973.
Some of the best responses can be seen below:
MSE Appliances - Curated tweets by CallumCMason
And here is a selection of some of the best tweets you've sent us:
MSE Appliances - Curated tweets by CallumCMason
Some MoneySavers chipped in with Facebook posts:
Let us know if you can beat that on Twitter, Facebook, by email or in the comments below.