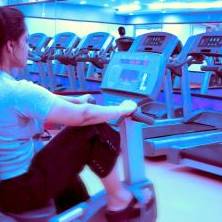 Many consumers are facing huge difficulties trying to cancel unwanted subscriptions such as gym memberships and streaming services, with some companies initially refusing cancellation requests, according to a new Citizens Advice report.
The consumer help body has analysed calls from almost 600 people who contacted it between June and August this year with subscription problems, and found they were paying out an average of £160 on unwanted subscriptions. Nine out of 10 said the company initially turned them down when they asked to cancel their subscription.
Citizens Advice says companies often refuse cancellations by asking for more notice – stretching to six months in some cases – or insisting customers cancel through a specific route, such as phone or email.
Firms also sometimes ask for lots of paperwork to support a cancellation request. One person who tried to cancel a subscription after they were made redundant at work was asked to submit proof from their employer, including a P45, according to Citizens Advice.
For more on dealing with unwanted subscriptions, see our Direct Debit Danger guide.
How to check if you're paying for something you don't need
Do an audit of your direct debits and standing orders to check for regular payments. Also check your statements for what's known as a 'continuous payment authority' – that's where you effectively give a company permission to regularly take payments when needed.
If you find a recurring payment and no longer want the product or service, it's best to contact the company taking the payment first and ask it to cancel it.
If the company refuses, contact your bank or card provider and tell it to cancel the payment.
You can also try using the Smartbill service, which finds, tracks and cancels your unwanted subscriptions for you.
What are my rights if I want to cancel a subscription?
You can cancel direct debits and standing orders whenever you like, but if you do end up cancelling, make sure you follow the firm's cancellation policy, to avoid being charged for any missed payments.
You can challenge any terms and conditions you believe to be unfair with the firm or its trade body, or failing that go to Trading Standards or Citizens Advice.
If you've only just signed up to a subscription, thanks to the Consumer Contracts Regulations 2013, in most cases you have a cooling-off period during which you can cancel penalty-free if you change your mind.
For magazine subscriptions you have 14 calendar days from the day of your first delivery. When buying digital services, you have 14 days from the day after the order is made.
Be aware of cancellation policies when you take out a subscription
When taking out a subscription or membership, be aware of the cancellation policy.
Suppliers can set their own cancellation policies and don't necessarily need to offer you a right to cancel your subscription early.
Make sure the terms and conditions look reasonable before signing anything or sending money.