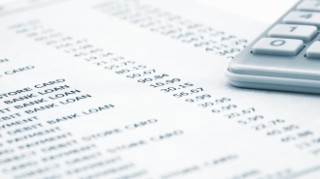 Do a direct debit audit
Beware cash leaking from your bank account
It's a shocking but typical example: "I've paid £16/month for white goods I no longer have for six YEARS." That's not far off £200 for nothing, every year. Many waste £1,000s paying for products and services they don't need or never use. This waste has taken on even more significance since the coronavirus outbreak, so whether it's mags, gyms, Amazon Prime or paid TV, get tough and cut 'em down.
Join the Cancellation Heroes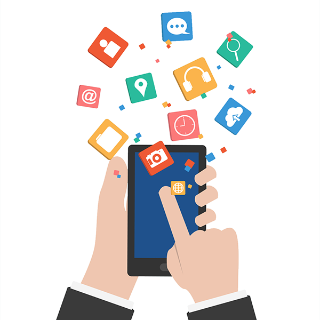 Every week, near the top of our weekly email, you'll see the MSE Money Mantras for shopping – "Do I need it? Can I afford it?" or "Will I use it? Is it worth it?"

Answer "no" and you shouldn't buy, yet we must also apply this logic to all regular payments. These drip out of our accounts monthly, with no forethought. It's not just for things you might not need – some find they still pay for insurance for stuff they chucked out years ago.
Here's a painful example from my Radio 2 phone-in with Jeremy Vine:

"I looked through my standing orders for the first time in ages. I've been paying repair insurance for two white goods we no longer have for six years, at £16 a month."
Over six years, that's £1,200 down the pan – think what you could do with that! So in lockdown, now's the time to take our direct debit challenge...
Being a Cancellation Hero is simple: Unearth EVERY wasted regular payment and stop any you no longer need or use.
Here's Martin on answering a question from a viewer, who wrote in to say the previous owner of their house was still paying £200 a year for home insurance - 16 years after they'd moved out.
The clip above has been taken from The Martin Lewis Money Show on Thursday 11 February, courtesy of ITV Studios Ltd, all rights reserved. You can turn on subtitles by selecting the keyboard image at the bottom right of the video. You can also watch the full episode on the ITV Hub.

Flush 'em out and you'll soon have more cash in your pocket (no cape or tights required). All you need are your bank and credit card statements and a little know-how.
Tales of cash flushed down the drain
It's amazing what many pay for and never use. Discovering long-forgotten payments is common. Examples have been rolling in via Twitter, email and the Cancellation Success forum thread:

Moved two years ago, but was still paying a direct debit to my old gym (£330 a year) and to what was my local wildlife centre (£43 a year) – both of which are now too far to visit (and I never went to the gym anyway!). Also cancelled a phone insurance plan for £10 a month, as the phone is now so old it isn't worth the insurance. Total saving for this year: over £500!
For the last four years I'd been paying £11.99 a month for extended laptop warranty on a laptop I no longer had. Got a backdated refund of £600.

Found out that I was paying £9.99 for a second Netflix account. Contacted Netflix and they were very helpful, refunding me £70.

Just claimed back £650 in incorrectly charged electricity (I'd switched and they kept taking)... Sad thing is I didn't do it sooner.

I had appliance cover... when I read this article and checked the policy I realised most of my appliances would not be covered. I have now cancelled £22 a month. Thank you MSE – you have saved me money again!

Noticed I was paying £9.99 a month in insurance for a mobile phone that I'd already got rid of. Cancelled the direct debit and did an 'indemnity claim' via my bank for the money – ended up getting £200 back.
For all the latest deals, guides and loopholes simply sign up today - it's spam free!
Give your regular payments the once-over
If you're paying for something you don't need, or have forgotten about, STOP! There are three types of regular payment, and it's possible all three could be leaving your coffers, and many you may not even know about. Many regular payments are quarterly, biannual or yearly so check back over 12 months to ensure you cover all outgoings.
ALWAYS check you're allowed to cancel before doing so. If you're in a contract, cancelling could be a breach, leaving you with penalty fees. See our section on contracts below.
Now you're ready for your direct debit audit, use these steps to weed 'em out:

Step 1: Audit and cancel unwanted standing orders and direct debits
To start, you need to know what you're looking for. The first two to tackle are standing orders and direct debits.

Turn detective and use your statements to hunt them out. It's not just about your bank account, it applies to credit cards too.
How to audit them
- Online banking. Most online accounts have a section which displays all your standing orders and direct debits. If not, you should at least be able to access a year's worth of statements.
- Branch or phone-based accounts. Your account provider should be able to list all the standing orders and direct debits for you. If not, at the very least request a year's worth of statements.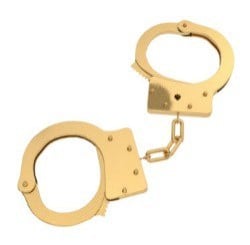 You can cancel direct debits and standing orders when you like, but before you do:
Check whether you're in contract before cancelling.
If you're in a contract cancelling may be a breach, so check the paperwork first.
Notice may be required, or there may be penalties for early cancellation (which can be cheaper than keeping it going). It's especially been a problem with gyms, though the situation now differs depending on who you're with – see Cancelling Gym Contract Help for more.
If you're asking yourself, 'can I cancel without the approval of the company?', the answer is to always check the paperwork first.
If you are in a contract, you'll usually have to find a different way to pay.
How to cancel standing orders
A standing order's an instruction from you to your bank to pay a fixed amount out at regular intervals.
Cancelling a standing order is usually free, and you can cancel them when you want. You can do this through your standing orders and direct debits page on your online bank account or by phone.
How to cancel a direct debit
Direct debits are set up when you sign a direct debit mandate to let companies take a fixed or variable amount of cash as needed, often each month.
Cancel a direct debit by contacting your bank or building society through online banking, or by phone. If there's an error you get a full refund from the bank, rather than the company itself.
However, it's best to check with the company concerned before cancelling in case you're in contract or need to give notice to cancel. See cancelling help.
Step 2: Tackle hidden recurring payments
These are the third type of regular payments. They're a little more complicated, as you'll need to either tell a company or your bank/card provider to cancel them.
The key to recurring payments is the company will ask for the long number on your credit or debit card rather than your bank details. If this happens, an entirely different structure of rules comes into play. See our full Recurring Payments guide.
How to audit them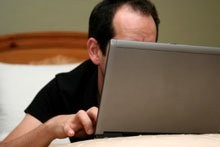 They can be tough to spot. You may have set one up for mags, telecoms or websites (including adult websites) without realising. It's also known as a 'continuous payment authority'. Effectively, it's a permission to take payment regularly when needed, so it just looks like anything else on your statement.
Scarily, you may find you've got recurring payments for companies you haven't heard of. Try a quick Google search to identify them, or contact your bank or card provider. They could be:
Unused subscription TV channels
Unread magazine subscriptions
Old dating site memberships
Unused packaged bank accounts

Unused club memberships (eg, golf)
Insurance for items you no longer have
Unwanted charity direct debits
Some MoneySavers who regularly check their bank accounts have reported finding direct debits and/or continuous card payments they didn't realise they'd set up. If it's happened to you, it may be related to a free trial followed by a monthly subscription after making an online purchase.
How to cancel recurring payments
It's best to contact the company taking the payment first and ask it to cancel it. If it refuses, you can also contact your bank or card provider and tell it to cancel it. The Financial Conduct Authority states that banks MUST cancel a recurring payment when asked.
If you've not been receiving any goods or services in return for your payment (this isn't paying for a gym or golf club, but just not bothering to go) then you may be able to get some payments back. Ask the company taking the recurring payment first. If it refuses to refund, you can try the chargeback process with your card provider.
Again – even if you're cancelling with your bank or card provider – it's best to check with the company concerned before cancelling in case you're in contract or need to give notice to cancel. See cancelling help.
For all the latest deals, guides and loopholes simply sign up today - it's spam free!
Need help with cancelling?
There are services out there that'll help you audit payments going out of your account. They're free to use, but you will need to give them access to your bank account(s).

Also, be prepared that once they've found out about your regular payments and direct debits, they'll try to switch you to cheaper services – ensure you know you're getting the best deal.
Smartbill
Once you sign up, Smartbill finds, tracks and cancels your unwanted subscriptions for you, including recurring payments, or works with you to help you cancel them yourself.
It also suggests cheaper options to switch to for energy (checking the whole market) and mobile contracts (checking only major providers) – but as ever, it's worth doing your own searches on top.

It's authorised by the Financial Conduct Authority under 'Open Banking' regulations, meaning you're protected if sharing your data leaves you a victim of fraud.
Run your finances through an app? Check out the 'subscriptions' feature
Some app-based banks and accounts have special features to help you track payments such as direct debits, standing orders and recurring payments in one place.
Revolut
If you already run your finances through Revolut then you can use the app's 'Subscriptions' feature to track all your direct debits and recurring payments. You'll get notifications when a scheduled payment is due to leave your account, and it'll also let you know if you've got enough money to cover the payment.
You can also block subscriptions you don't want and unblock it if you change your mind.
Important. Revolut is an-app based account where you can manage your finances, but it's not a bank account, so your money's not covered by the UK's savings protection scheme.
Monzo
App-based bank Monzo has a 'Scheduled payments' feature which tracks all your direct debits and recurring payments. You'll see upcoming scheduled payments at the top of your feed, and Monzo will let you know if you've got enough money to cover them.
You can also set money aside for bills automatically, and you'll get a notification when a direct debit increases.
Important. Monzo is a fully regulated UK bank, so you get the full UK savings safety protection.
Don't know what something on your statement means?
It can sometimes seem like bank statements are written in a foreign language. So, while you might easily recognise your weekly shop at Tesco or your monthly direct debit for Sky TV, would you know what REV or TFR means?
If you've checked your account and don't recognise something, see if we've got it in our glossary guide of bank statement codes and abbreviations.
Oh, and REV and TFR? That's bank speak for "reversal" – where a standing order or direct debit has been returned unpaid – and "transfer" – where you've transferred money between your accounts with that bank.
Is it worth it?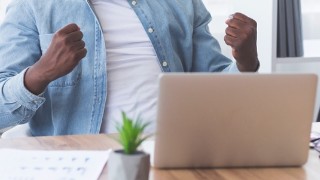 This is the real backbone of being a Cancellation Hero – evaluating whether each payment is worth it.
With every single one you find, ask three questions (see MSE's Money Mantras). Work through these three key questions, then if it isn't doing you any good, CANCEL IT (ensure you aren't in breach of contract by doing so first).
Ask yourself: Do I use it?
Ask yourself if you actually use what you're paying for. Be ruthless. Many people think they use a magazine subscription when they actually only glance through one in five copies. So in this case, buying individual mags only when needed is likely to cost far less, making the unused mag subscription a waste of cash.
I just checked Jan membership renewals (I work in a health club) 8.65% who joined last Jan came 10 times or fewer"
Ask yourself: Is it worth it?
To help, work out the real cost per go. For example, use a £50-a-month gym membership three times a week and you're effectively paying just over £4 a time. Yet go three times a year and you're effectively paying £200 for each workout – the same as a posh spa weekend! Some Cancellation Hero confessions sent to us via Twitter:
I worked out I've paid £140 for a 20-minute swim!
Even if the payment's for something worthwhile, that still doesn't mean there aren't dangers.
Ask yourself: Is it available cheaper elsewhere?
Of course, being a Cancellation Hero is primarily about cancelling unnecessary regular payments altogether. But if you don't want to cancel, see if it's available for cheaper elsewhere. There's masses you can do to swashbuckle down pricey subscriptions:
Gyms
Check out cheap pay-as-you-go, no-frills and council gyms, plus there are loads of free trials available to help you pick. Find full info in the Cheap Gyms guide.
Broadband and phone
It's possible to make huge savings by switching your provider. See the Cheap Broadband and Cheap Mobile Tips guides for best buys.
Energy bills
Switching can cut costs by £200+ over a year, plus you can bag cashback on top. See Cheap Gas and Electricity.
Magazines
If you rarely read them, it may be cheaper to just buy them individually when you'll read them. If you want to keep your subscription, here's a trick to help. Tesco Clubcard points are worth more if used on Tesco Deals. These include mag subscriptions, eg, InStyle, Cosmo and Nat Geographic, meaning you can effectively get them for about half price. See the Reclaim Lost Tesco Points guide.
TV subscriptions
Check what you watch with a channel audit, then use a comparison site like uSwitch* to see if you can get it for less – see Cheap Digital TV for the full bag of tricks.
Haggle, haggle, haggle!
Even if you do use it, see if you can haggle it down. A five-minute call can save £100s. See the Haggle on the High Street guide for more. Plus if you're making regular payments for car or home insurance, you're being stung. Some inspiration sent in via Twitter and the Cancellation Success forum thread:
Phoned and asked what they could do for a loyal existing customer. Without hesitation, I was given free line rental for a year saving me nearly £150.
We want to know what wasted payments you've found and what you've saved. Let us know in the Cancellation Success discussion.

For all the latest deals, guides and loopholes simply sign up today - it's spam free!