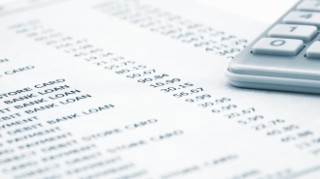 Do a direct debit audit
Beware cash leaking from your bank account
It's a shocking but typical example: "I've paid £16/month for white goods I no longer have for six YEARS." That's not far off £200 for nothing, every year. Many waste £1,000s paying for products and services they don't need or never use. This waste has taken on even more significance since the coronavirus outbreak, so whether it's mags, gyms, dating sites or paid TV, get tough and cut 'em down.
Join the Cancellation Heroes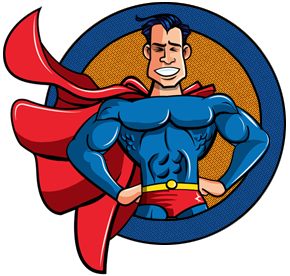 Every week, near the top of our weekly email, you'll see the MSE Money Mantras for shopping – "Do I need it? Can I afford it?" or "Will I use it? Is it worth it?"

Answer "no" and you shouldn't buy, yet we must also apply this logic to all regular payments. These drip out of our accounts monthly, with no forethought. It's not just for things you might not need – some find they still pay for insurance for stuff they chucked out years ago.
Here's a painful example from my Radio 2 phone-in with Jeremy Vine:

"I looked through my standing orders for the first time in ages. I've been paying repair insurance for two white goods we no longer have for six years, at £16 a month."
Over six years, that's £1,200 down the pan – think what you could do with that! So in lockdown, now's the time to take our direct debit challenge...
Being a Cancellation Hero is simple: unearth EVERY wasted regular payment and stop any you no longer need or use.
Flush 'em out and you'll soon have more cash in your pocket (no cape or tights required). All you need are your bank and credit card statements and a little know-how.
Tales of cash flushed down the drain
It's amazing what many pay for and never use. Discovering long-forgotten payments is common. Examples have been rolling in via Twitter, email and the Cancellation Success forum thread:

Moved two years ago, but was still paying a direct debit to my old gym (£330 a year) and to what was my local wildlife centre (£43 a year) – both of which are now too far to visit (and I never went to the gym anyway!). Also cancelled a phone insurance plan for £10 a month, as the phone is now so old it isn't worth the insurance. Total saving for this year: over £500!
For the last four years I'd been paying £11.99 a month for extended laptop warranty on a laptop I no longer had. Got a backdated refund of £600.

Found out that I was paying £9.99 for a second Netflix account. Contacted Netflix and they were very helpful, refunding me £70.

Just claimed back £650 in incorrectly charged electricity (I'd switched and they kept taking)... Sad thing is I didn't do it sooner.

I had appliance cover... when I read this article and checked the policy I realised most of my appliances would not be covered. I have now cancelled £22 a month. Thank you MSE – you have saved me money again!

Noticed I was paying £9.99 a month in insurance for a mobile phone that I'd already got rid of. Cancelled the direct debit and did an 'indemnity claim' via my bank for the money – ended up getting £200 back.
For all the latest deals, guides and loopholes simply sign up today - it's spam free!
Give your regular payments the once-over
For all the latest deals, guides and loopholes simply sign up today - it's spam free!
Don't know what something on your statement means?
It can sometimes seem like bank statements are written in a foreign language. So, while you might easily recognise your weekly shop at Tesco or your monthly direct debit for Sky TV, would you know what REV or TFR means?
If you've checked your account and don't recognise something, see if we've got it in our glossary guide of bank statement codes and abbreviations.
Oh, and REV and TFR? That's bank speak for "reversal" – where a standing order or direct debit has been returned unpaid – and "transfer" – where you've transferred money between your accounts with that bank.
Is it worth it?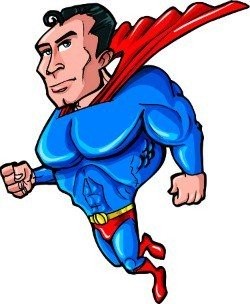 This is the real backbone of being a Cancellation Hero – evaluating whether each payment is worth it.
With every single one you find, ask three questions (see MSE's Money Mantras). Work through these three key questions, then if it isn't doing you any good, CANCEL IT (ensure you aren't in breach of contract by doing so first, see below).
Ask yourself: Do I use it?
Ask yourself if you actually use what you're paying for. Be ruthless. Many people think they use a magazine subscription when they actually only glance through one in five copies. So in this case, buying individual mags only when needed is likely to cost far less, making the unused mag subscription a waste of cash.
I just checked Jan membership renewals (I work in a health club) 8.65% who joined last Jan came 10 times or fewer"
Ask yourself: Is it worth it?
To help, work out the real cost per go. For example, use a £50-a-month gym membership three times a week and you're effectively paying just over £4 a time. Yet go three times a year and you're effectively paying £200 for each workout – the same as a posh spa weekend! Some Cancellation Hero confessions sent to us via Twitter:
I worked out I've paid £140 for a 20-minute swim!
Even if the payment's for something worthwhile, that still doesn't mean there aren't dangers.
Ask yourself: Is it available cheaper elsewhere?
Of course, being a Cancellation Hero is primarily about cancelling unnecessary regular payments altogether. But if you don't want to cancel, see if it's available for cheaper elsewhere. There's masses you can do to swashbuckle down pricey subscriptions:
We want to know what wasted payments you've found and what you've saved. Let us know in the Cancellation Success discussion.

For all the latest deals, guides and loopholes simply sign up today - it's spam free!