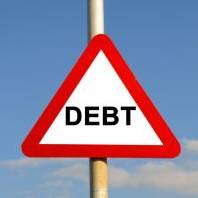 The number of debts passed to bailiffs by local authorities in England and Wales has jumped 14% in two years, according to new research.
More than 2.3 million debts were passed to bailiffs in 2016/17, according to the Money Advice Trust, despite Government guidance stating they should only ever be used as a last resort.
Money Advice Trust's new report, Stop The Knock 2017, shows council tax arrears were the debt most frequently sent to bailiffs during this time, with 1.38 million passed on between April 2016 and March 2017.
Parking notices were the second highest debt passed to bailiffs, at around 810,000 times, and there were around 50,000 referrals to bailiffs for Housing Benefit overpayments.
Although bailiff use has increased overall, 38% of councils actually reduced their reliance of bailiffs in 2016/17. The Money Advice Trust also said 97% of local councils it surveyed signpost residents in financial difficulty to free debt advice.
What is a bailiff and what can they do?
Bailiffs are sometimes referred to as 'enforcement agents' and may visit your home if you don't pay your debts - such as council tax bills, parking fines, court fines and county court or family court judgments.
This can happen if you ignore letters saying that bailiffs will be used. Bailiffs usually have to give seven days' notice of their first visit.
You don't have to let them in and they can't usually enter your home by force or by any entrance except a door. They can't come between 9pm and 6am and they also can't come if only children under 16 or vulnerable people are present.
If you don't let a bailiff in or agree to pay them they could take things from outside your home, such as your car. You could also end up owing more money.
If you do let a bailiff in but don't pay them they may take some of your belongings from inside. They could sell the items to pay debts and cover their fees.
Bailiffs can take luxury items, for example a TV, but they can't take essentials such as your clothes. They can't take work tools and equipment which together are worth less than £1,350 and they take can't someone else's belongings, such as your partner's computer - but to stop them you'll have to prove these items aren't yours
What should you do if a bailiff knocks on your door?
Before you let a bailiff in to take your things or pay them, ask to see proof of identity, what company they're from, a telephone contact number and a breakdown of what you owe.
You can pay the bailiff on the doorstep - you don't have to let them into your home, but make sure you get a receipt to prove you've paid.
If you can't afford to pay in full you can offer to pay in monthly or weekly installments. They don't have to accept this, although it will show your intent to pay.
If the bailiff threatens or harasses you, or breaks into your house, you can complain about them.
You can complain about private bailiffs by contacting their company or the trade organisation they are part of. If they are a court bailiff or civilian enforcement officer, you can complain using this form.