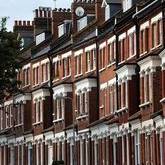 Plans to ban letting fees which could save English renters hundreds of pounds are being presented to Parliament today.
The Tenant Fees Bill, which was first announced in the Queen's Speech this summer, is being introduced as the Government says the fees are often not clearly or consistently explained, leaving many tenants unaware of the true costs of renting a property.
If the bill becomes law in its current form, renters will only be charged rent, a refundable tenancy deposit, a holding deposit and a tenant default fee, such as for late payment or breach of the tenancy agreement.
It will be subject to consultation and scrutiny by MPs and so may not be passed or could take months to be agreed.
For more information on keeping costs down when renting, see our 50+ Tips for Renters guide.
What are letting fees?
Renters often pay hundreds of pounds in fees to rent a property, on top of their monthly rent and deposit.
Letting fees often include charges for administration work, referencing and inventory checks.
More than 90% of tenants who responded to a Government consultation backed the banning of letting agent fees, with seven out of 10 saying they affected their ability to move into a new rented property.
What will the bill do?
The Tenant Fees Bill will:
Cap holding deposits at no more than one week's rent and security deposits at no more than six weeks' rent. The draft bill also sets out the proposed requirements on landlords and agents to return a holding deposit to a tenant.
Create a fine of £5,000 for an initial breach of the ban. If a person has already breached the ban within the last five years, they will be convicted or fined up to £30,000.
Require Trading Standards to enforce the ban and to make provision for tenants to be able to recover unlawfully charged fees.
Appoint a lead enforcement authority in the lettings sector.
Amend the Consumer Rights Act 2015 to specify that the letting agent transparency requirements, such as telling tenants what they will have to pay, should also apply to property portals such as Rightmove and Zoopla.
What about Scotland, Wales and Northern Ireland?
This bill applies only to English renters.
Letting fees are already banned in Scotland and have been since 2012, but they are still permitted in Wales and Northern Ireland.
In July, the Welsh Government published its consultation on private rental fees. The responses to this consultation are currently being reviewed, so changes could be in the pipeline.
What the Government has said
Communities Secretary Sajid Javid said: "This Government is determined to make sure the housing market works for everyone. Tenants should no longer be hit by surprise fees they may struggle to afford and should only be required to pay their rent alongside a refundable deposit.
"We're delivering on our promise to ban letting agent fees, alongside other measures to make renting fairer and increase protection for renters."