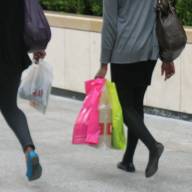 The East of England Co-op has become the first major supermarket chain to start selling food past its 'best before' to try to reduce waste.
From today the East of England Co-op will reduce items such as tinned and dried foods which have reached their best before date to just 10p, at 125 stores in East Anglia.
According to the Food Standards Agency, the best before date is about quality, not safety – food IS safe to eat for some time after this date though it may be past its prime.
The East of England Co-op, which is independent of the Co-operative Group, said the reduced food is "still edible and enjoyable" but needs to be eaten "as soon as possible".
For full help on the difference between 'use by' and 'best before' dates and how to check food before you chuck it, see our Free Food Saving Memo.
Why is the East of England Co-op doing this?
Joint chief executive Roger Grosvenor said: "This is not a money-making exercise, but a sensible move to reduce food waste and keep edible food in the food chain.
"By selling perfectly edible food we can save 50,000 plus items every year that would otherwise have gone to waste.
"The vast majority of customers understand they are fine to eat."
According to the chain, the 10p discounted food can't be donated to charities such as foodbanks, as they don't accept food after its best before date has passed. Instead, it collects donations in all its stores.
The Food Standards Agency estimates the UK throws away seven million tonnes of food every year, the majority of which could have been eaten.
Last week the WRAP charity (Waste and Resources Action Programme) unveiled new food labelling guidance it estimates could save shoppers £1 billion a year – including using best before dates instead of use by dates except where necessary for safety.