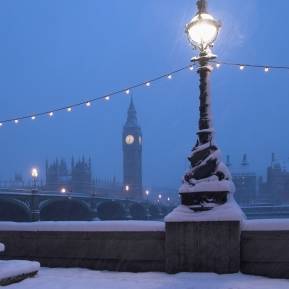 Almost two million households across Great Britain will receive cold weather payments of £25 each, following sub-zero temperatures across the UK last week.
During prolonged periods of cold weather, the Government issues a 'cold weather payment' to older people and those on certain benefits, to help cover energy costs.
It applies if the average temperature in your area is, or is forecast to be, 0°C or below for seven days in a row between 1 November and 31 March.
In the week ending Friday 2 March, payments were triggered in 38 areas meaning 1,995,000 people will be receiving £25 each, and so the Government will be paying out £49,900,000 - the largest weekly sum for several years.
Affected by the cold snap? See Your big freeze refund rights - for deliveries, water outages, trains, power cuts, potholes & more.
Who is eligible for cold weather payments?
People on certain benefits are eligible for payments during periods of prolonged cold weather.
The full criteria can be found here.
You'll get £25 for every seven consecutive days of cold weather, and it'll be automatically put into the same account your benefits are paid into, within 14 working days of the cold spell. You don't need to apply for the help.
You can use the Government's postcode checker to see if your area was affected.