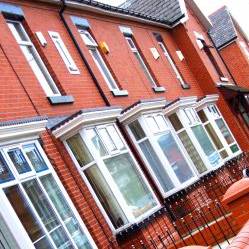 Mortgage rates are rising with the best deals disappearing, so it's vital everyone considering cutting costs by remortgaging to a new deal acts now.
Figures from broker London & Country show the top rate for a two-year fixed mortgage rate was 1.09% in January, but it has rocketed to 1.29% today.
Meanwhile, data firm Moneyfacts says the average rate of a two-year fixed is at its highest point since September 2016, following two consecutive months of rises.
One lender to raise rates is Barclays which is pushing a set up today. It blames the "steadily increasing cost of funds over recent weeks".
This is largely due to predictions of a rise in the Bank of England base rate in May. When markets expect a base rate rise it tends to push the price of swap rates - which are one of the rates banks borrow at to then lend to us - up, although this doesn't always happen.
To help, download our FREE 2017 guides for Remortgaging or First-Time Buyers which explain all the key info. And benchmark the top deals with our Mortgage Best-Buys tool.
'There has been an edging up in rates generally'
David Hollingworth, from London & Country, says: "There has been an edging up in rates generally as higher costs for lenders are feeding through to customers."
MoneySavingExpert.com managing editor Guy Anker says: "With rates on the up it's vital anyone coming to the end of a fixed or tracker introductory deal - or who is paying their lender's potentially expensive standard variable rate - checks if they can save by remortgaging and locking in a cheap deal while they last. While rates are rising, they are still extremely cheap historically.
"The risk is that by waiting, rates go up even further, especially if the base rate rises in the coming weeks or months."