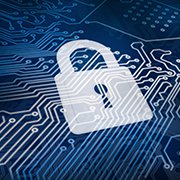 Ticketmaster UK customers' personal and payment information may have been accessed in an online 'security incident' earlier this year, the ticket sales company has warned.
Ticketmaster says UK customers who purchased, or attempted to purchase, tickets between February and 23 June 2018 may have been affected as well as international customers who purchased, or attempted to purchase, tickets between September 2017 and 23 June 2018.
Information which may have been compromised includes customers' name, address, email address, telephone number, payment details and Ticketmaster login details.
Ticketmaster says it has emailed all customers it believes to be affected, and it is offering them a free 12-month identity monitoring service.
For full help on how to protect your personal data and avoid being caught out online, see our 30+ Ways to Stop Scams.
What happened?
Ticketmaster UK says that last Saturday (23 June), it spotted that malicious software on a customer support product hosted by an external third-party supplier was exporting Ticketmaster UK customers' data to an unknown third-party.
It says that as soon as it discovered the malicious software, it disabled the product across all Ticketmaster websites.
As a result of the product running on Ticketmaster International websites, some international customers' personal or payment information may also have been accessed by an unknown third-party.
Security experts are working to understand how the data was compromised.
I'm affected - what should I do?
If you receive an email telling you that you're affected, the first step is to change your Ticketmaster password. If you use the same password on other sites, make sure you change it there as well.
Ticketmaster UK is also recommending that you monitor your account statements for evidence of fraud or identity theft.
If you are concerned or notice any suspicious activity on your account, you should contact your bank and any credit card companies.
If you are worried that you might be affected but haven't received an email, you can contact Ticketmaster UK on its online form.